Jun 1, 2010
CLOSED

I am so excited to be bringing you this review of
All Terrain
products, which are all "natural remedies for outdoor enthusiasts". All Terrain was kind enough to send me 5 different products to review, and I'll highlight each of them here.
TerraSport
First, for the adults, is something called
TerraSport
. This is a water and sweat resistant sunscreen, which is available in both 15 and 30 SPF. The sunscreen is both oxybenzone-free and paraben-free and uses transparent zinc oxide, so you don't have to worry about it turning your skin white. (Just what you need for a day at the beach...pasty, white skin, right?) This sunscreen is great for sensitive skin and doesn't sting your eyes. It uses something called Z-Cote®, which offers the broadest spectrum of UVA and UVB protection available. It's also neither slippery nor greasy and is available in both spray and cream forms.
My Take
The first thing I noticed when I put it on was its scent. I still can't really place exactly what it smells like, but it's a pleasant smell and *not* the usual coconut smell you find in most sunscreens. I also noticed that it is in fact completely grease free. I was SOOOO surprised (and excited) by this. I didn't have to wash my hands after I applied it, because it had already sunk right into my skin. I barely even had to rub my arms, and *poof* it was gone. You also couldn't tell where I had applied it and where I hadn't, since there was no white residue. I give the
TerraSport
a
9/10
, because I wish it came in higher SPFs, since I generally use 45 or 50 SPF on my pasty white (always burns never tans) skin.
Kids Herbal Armor Insect Repellent
Next, we tried the
Kids Herbal Armor Insect Repellent
. Who doesn't love playing outdoors...especially kids? But we all hate mosquito bites!! This is a natural insect repellent that's made just for kids! And by natural, we mean *all* natural ingredients. It's 100% DEET free and is clinically proven to be 100% effective for over two hours, 95.8% effective for three hours and 77.1% effective for four hours. It also has a unique formula with six natural essential oils (citronella, soybean, peppermint, cedar, lemongrass and geranium) and has time-released encapsulation for a longer lasting protection.
My Take
Of course, the first thing I did was smell it, and it definitely has that distinct citronella smell. But you know? I happen to like citronella smell...probably because I used to love camp so much as a kid, so this reminds me of all of those good times. As for its effectiveness, I took a nice long walk on a warm summer day going through some wooded areas and some residential areas and came out with zero bites. Not one itch!! It's so nice to know that I can put something natural on my body and have it work just as well as the nasty chemicals do. I give the
insect repellent
a
10/10
.
Kids All-Weather Cream
I then tried the
Kids All-Weather Cream
. This is not only a 30 SPF sunscreen, but it also protects from the drying effects of wind and cold weather. It actually helps prevent chafed, chapped and cracked skin. It's also paraben-free, and one of the main ingredients is aloe vera (which I *looooove*).
My Take
As usual, I first had to smell the cream. To me it smelled "woody"...that's really the only way I can explain it. (I'm really bad at this whole identifying smells thing, but it was a pleasant smell...) My au pair could smell me from a little ways across the room, and she said "mmm that smells nice". This also went on completely grease-free. I rubbed it into my arm, and it disappeared just as quickly as the TerraSport did. I give the
All-Weather Cream
a
9/10
, because it's only available in 30 SPF.
Kids Skin Soother Gel
Next up is the
Kids Skin Soother Gel
. Just in case you forgot the sun screen, the soother gel can help ease the pain as well as help to heal the burn. Aside from that, it also helps to relieve dry, chapped and cracked skin and temporarily protects cuts, scrapes and burns. It is also paraben-free and contains aloe vera as a main ingredient.
My Take
First of all, I always use aloe vera following *any* type of burn. It is the best skin soother in existence, and I have ALWAYS noticed a reduction in the amount of pain and blistering. In fact, after using aloe vera I don't believe I ever blistered following any type of burn (sun or stove). Now then...the smell. I believe it smells like aloe. It's quite pleasant. This also went on without needing to wash my hands afterward, just like the two sunscreens. I give the
Skin Soother Gel
a
10/10
.
Kids Wonder Wash
Now that the kids are finished repelling the insects and the sun while playing outside, they've come inside and they are DIRTY! What should I do? Wash them in the
Kids Wonder Wash
, of course! This is a gentle, all-purpose soap that's pH neutral (7). It's also biodegradable and concentrated, which means you need to use less than you would for other soaps. This soap is also gentle enough to be used as shampoo or even hand soap. It's available in peppermint or fragrance-free varieties.
My Take
It smells like bubble solution. You know, the kind that comes in little bottles with wands so kids can blow bubbles? Yep, that's it! Another smell that brings me back to my youth...and to me it smells clean, since I associate the smell with bubbles. One thing I *love* is that this soap contains sodium coco sulfate instead of sodium lauryl sulfate (which can cause cancer, among other things, and is found in nearly every soap and shampoo on the shelves...go check your bathroom and I'm *sure* you'll find it!) Sodium coco sulfate, on the other hand, makes bubbles (just like sodium lauryl sulfate) but it's not known to be harmful--not a carcinogen, not toxic, and non allergenic. It also contains sea salt, which is great for cleansing and exfoliating the skin. And, most importantly, it cleans! My kids get *so* messy after mealtimes, and this takes off all of the grime and gook. I also feel comfortable putting this on the twins' skin, since it's so gentle and all-natural. I give the
Wonder Wash
a
10/10
.
Brief Overview
Everything I tried from this company did exactly what it was stated to do. Everything is natural and smells good, but their products tend to be on the more expensive side. For example, here are the costs of the products I received.
TerraSport SPF 15 (3 fl oz)
: $10.49 ($$$$$)
Kids Herbal Armor Insect Repellent (2 fl oz)
: $4.99 ($$$$)
Kids All-Weather Cream (3 fl oz)
: $11.99 ($$$$$)
Kids Skin Soother Gel (4 fl oz)
: $6.99 ($$$$)
Kids Wonder Wash (4 fl oz)
: $3.49 ($$$$)
Taking into consideration the quality of their products along with the cost, I would give All Terrain an
8/10
.
And...one VERY lucky reader will get to
win an All Terrain product of their choice
!
Mandatory entry: (if you do not do this, the rest of your entries do not count!)
First, you need to publicly follow this blog on Google Friend Connect. Then visit the
All Terrain website
, comment here and tell me which product would pick if you won and why.
Additional entries: (Please leave separate comments for each entry. One additional entry per action unless otherwise stated.)
1) Follow
@AllTerrainCo
on Twitter and comment here with your Twitter screenname.
2) Follow
@TheTwinners
on Twitter and comment here with your Twitter screenname.
3) Tweet the following message once per day and comment here each time with the permalink to your tweet for 1 additional entry per tweet.
@TheTwinners has great #giveaways!! Enter today to #win an @AllTerrainCo product of your choice! #Giveaway ends 6/15. http://bit.ly/akXAD0
4) Become a fan of
All Terrain
on Facebook.
5) Become a fan of
The Twinners Reviews & Giveaways
on Facebook.
6)
Follow this blog
on Networked Blogs.
7) Follow the
All Terrain blog
.
8) Follow my personal blog,
Elana's Musings
.
9) Subscribe to The Twinners emails and comment here after you've confirmed your subscription.
10) Blog about this giveaway, make sure to directly link to this post and comment here with the URL for 2 additional entries (be sure to leave two separate comments).
11) Add my button to your blog and comment with the URL of your blog for 2 additional entries (be sure to leave two separate comments).
12) Get an unlimited number of additional entries for entering
other The Twinners giveaways
and/or commenting on a non-giveaway post (1 additional entry per CURRENT OPEN giveaway/non-giveaway post, and make sure to leave separate comments for each. Any comments for giveaways that are closed as of 6/1 or non-giveaway posts from before 5/25 WILL BE DELETED.)
13) Vote for this blog by clicking each of the following icons for 1 additional entry per click (a total of 4 additional entries), and you can do this once per day! Make sure to comment 4 times every day that you click to let me know you clicked for each one.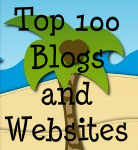 This giveaway will close on
June 15, 2010
at midnight.
The winner will be picked via random.org and will have 48 hours to respond to my email or another winner will be chosen.

Make sure to leave me your email address with at least one of your entries so I can email you if you win. If your email address is on your blogger profile or on your blog that's fine too. If I cannot find your email address, I will mention that when I post the winner of the giveaway, and you'll have 48 hours to email me or another winner will be drawn.

We were sent these five All Terrain products free of charge for the sole purpose of this review; no other compensation was received. All opinions expressed are my own.
Subscribe To


Posts


Comments
Blogs to Find Giveaways