Jun 3, 2010
CLOSED

You know me. I'm big about using green products, and not only does
Goodbye Detergent!
make environmentally friendly products, but these products also help to reduce the amount of detergent you're using. (Hence the name Goodbye Detergent!) :-) Anything I can do to cut costs and use less of things is awesome in my book.
&nbsp&nbsp&nbsp
Now then,
Goodbye Detergent!
sent us some pretty neat things to try, and I'll talk about each of them here.
Original Spaghetti Scrubs
First off, they sent us their
Original Spaghetti Scrub
in both coarse (yellow) and gentle (pink). The coarse scrub can be used for general cleaning and removing stains from metal cookware, kettles, sinks and grills. It can also be used to peel the skin off of vegetables. It is made out of corn cobs, cotton and polyester. The gentle scrub can be used for general cleaning and removing stains from glass, wood, plastic, high quality nonstick pans or any other surfaces that are prone to dull or scratch. It is made from peach pits, cotton and polyester. Each package comes with two scrubs, and since the scrubs can be used over and over again, these two should last you a VERY long time! The best part is that you don't need any soap or detergent to clean your dishes (unless you're cleaning heavy grease). In the case of heavy grease, only use a TINY bit of detergent. These scrubs stay quite soapy, and the abrasives are quite effective by themselves. Because they are just like spaghetti, you can use them for jobs that a sponge just can't do (think whisks and tight spots). They also dry very quickly, so you don't have to worry about mold or smell. Once you're done using them, just rinse and hang to dry. If you need to, you can also microwave the scrubs for 10 seconds to disinfect them.
My Take
I tested out the coarse scrub on some of my sticky icky messes (wet cheese, anyone?) and it came right off! With the coarse side of my sponge I might be able to get the cheese off after soaking it for a while, but I just took the bowl, filled it with water and then started scrubbing. I was cleaning my Measure Up Bowl, which has ridges to show the different measurements, and the scrub couldn't get into those teeny spaces to clean out the cheese, so I used the kitchen scraper that they sent me. But my sponge DEFINITELY wouldn't be able to get in there, so it's not a big deal. Then I grabbed the spoon I had used, which had more sticky cheese on it, and the scrub took it right off. I didn't use any dish soap, and I was quite impressed with the results. The only thing I wonder is how the bowl and spoon get disinfected from my icky mouth germs without soap, but at least I know I can disinfect the scrubby with no problem. I give the
Original Spaghetti Scrub
a
9/10
, since I worry about germs when not using soap (even though I could obviously get around this by using a teeny bit of detergent, but I'm rating it based on its claim that I don't need detergent.) :-) They are also a bit expensive at $10.99 for two scrubs when you
buy them on Amazon
.
Potato Skrub'a
They were also kind enough to send me the
Potato Skrub'a glove
in kid size. The glove (in adult size) is a one size fits all, and you can use it to scrub, rinse and clean new potatoes, baked potatoes and many other vegetables. This is a much better way of cleaning potatoes than taking off the skin, because all of the good nutrients are in the skin! Take that off, and all you're left with it starch. :-( With these gloves, you can clean the skin well enough to eat and leave it tasting delicious!
My Take
Unfortunately, since my kids are too young (and my hands are just too big for the kid gloves), I wasn't able to try it out. But I think it's a fantastic idea, and I can't wait for the twins to become old enough to use them. I saw on the website that kids as young as 4 can scrub veggies with the gloves, so that's when I'll introduce it. I need all the help I can get in the kitchen, and we LOOOOVE our sweet potatoes! Since I wasn't able to try it out, it wouldn't be fair for me to rate the product.
They also sent me a kitchen scraper, which is fantastic for getting off caked on food and reaching in places where even the Spaghetti Scrub can't. The kitchen scraper also has a really neat hook, so you can hang it right next to the sink for easy access. I also give the kitchen scraper a
9/10
, because I wish it was just a little bigger.
Now that you're all excited about making dish washing easy, how about having a chance to
win a product of your choice from Goodbye Detergent!
?
Mandatory entry: (if you do not do this, the rest of your entries do not count!)
First, you need to publicly follow this blog on Google Friend Connect. Then visit the
Goodbye Detergent! website
, comment here and tell me which Goodbye Detergent! product you NEED to have and what you love about it.
Additional entries: (Please leave separate comments for each entry. One additional entry per action unless otherwise stated.)
1) Follow
@GbyeDetergent
on Twitter and comment here with your Twitter screenname.
2) Follow
@TheTwinners
on Twitter and comment here with your Twitter screenname.
3) Tweet the following message once per day and comment here each time with the permalink to your tweet for 1 additional entry per tweet.
@TheTwinners has great #giveaways!! Enter today to #win a @GbyeDetergent product of your choice! #Giveaway ends 6/17. http://bit.ly/cvgZAK
4) Become a fan of
Goodbye Detergent!
on Facebook.
5) Become a fan of
The Twinners Reviews & Giveaways
on Facebook.
6)
Follow this blog
on Networked Blogs.
7) Follow the
Goodbye Detergent! blog
.
8) Follow my personal blog,
Elana's Musings
.
9) Subscribe to The Twinners emails and comment here after you've confirmed your subscription.
10) Blog about this giveaway, make sure to directly link to this post and comment here with the URL for 2 additional entries (be sure to leave two separate comments).
11) Add my button to your blog and comment with the URL of your blog for 2 additional entries (be sure to leave two separate comments).
12) Get an unlimited number of additional entries for entering
other The Twinners giveaways
and/or commenting on a non-giveaway post (1 additional entry per CURRENT OPEN giveaway/non-giveaway post, and make sure to leave separate comments for each. Any comments for giveaways that are closed as of 6/3 or non-giveaway posts from before 5/27 WILL BE DELETED.)
13) Vote for this blog by clicking each of the following icons for 1 additional entry per click (a total of 5 additional entries), and you can do this once per day! Make sure to comment 5 times every day that you click to let me know you clicked for each one.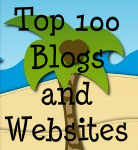 This giveaway will close on
June 17, 2010
at midnight.
The winner will be picked via random.org and will have 48 hours to respond to my email or another winner will be chosen.

Make sure to leave me your email address with at least one of your entries so I can email you if you win. If your email address is on your blogger profile or on your blog that's fine too. If I cannot find your email address, I will mention that when I post the winner of the giveaway, and you'll have 48 hours to email me or another winner will be drawn.

We were sent these Goodbye Detergent! products free of charge for the sole purpose of this review; no other compensation was received. All opinions expressed are my own.
Subscribe To


Posts


Comments
Blogs to Find Giveaways