Jun 7, 2010
CLOSED

I'm so excited to be bringing you a review of two books from Kumon Publishing's "First Steps" series. As stated on their website, "The First Steps series is designed for young children, aged 2 and up, who have never used a workbook before. The colorful and easy exercises in each First Steps workbook provide toddlers with the opportunity to become comfortable with the tools that are essential in every school – scissors, glue, pencils and crayons. These workbooks also teach the motor skills and problem-solving abilities that are a child's First Steps towards success. Each First Steps Workbook is 5 7/8 x 8 1/4 inches, paperback, 40 pages, full color, and retails at US$5.95 and C$6.95." What a great way to get kids ready for kindergarten, no? The twins aren't ready for the books quite yet, but just from looking at them I can already tell that they will be a hit.
Let's Sticker & Paste!
First off, we have the
"Let's Sticker & Paste!"
book. This book is used to help develop fine motor control skills while having fun with stickers and learning how to paste with glue. The very first page of the book is just for parents to see what the special features of the book are, the aims and purposes of the book and exactly how to use the book to best help your child. It even gives tips on choosing the right glue and how to paste. The first few exercises introduce the child to stickering, and basically allows them to sticker as they please. Whatever they want, however they want on the page (with lots of praise added). Then, the book gives more specific instructions like "paste the stickers onto the apron." After that, it asks the child to place a specific sticker on a specific spot on the picture. (In this way it is filling in the missing color--such as a missing red spot on an apple being filled in by a red sticker.) With each one, the sticker gets more complicated. For example, the first might be a circle, then a square, then a triangle, then a fat 'squiggly' and then a thin 'squiggly.' Next, we're on to pasting! The adult is instructed to cut out the object to be pasted, and then the child is to paste the object onto the missing spot, similar to the previous exercises with the stickers. This continues along with more complex pictures, more pieces to paste and so on.
My Take
I absolutely LOVE how this book takes the process in steps. First stickering at will, then stickering to specifications, and finally pasting. Then the pasting gets more difficult in steps so that by the end of the book a child can be very confident with their pasting abilities and will already have a leg up in kindergarten. (And hopefully they'll have learned by then not to eat the paste.) :-) This book looks like so much fun, I'd better hide it so I don't do all of the exercises before my kids have a chance to grow into it. The pictures are all colorful and accurate (no purple polka-dotted apples). And the best part is the Certificate of Achievement at the end of the book. Once your child has finished the whole book, you can fill out the certificate and put it on his/her wall. What a great way to celebrate your child's new skills and reinforce the joy of learning! Also, at only $5.95 per book ($$), you can't really afford
not
to buy these for your child. I give the
"Let's Sticker & Paste!"
book a
10/10
!
Let's Color!
The
"Let's Color!"
book helps your child develop their fine motor skills while having fun with crayons. Just like
"Let's Sticker & Paste!"
, this book also has the pages with special features and how-to's before getting to the "fun part." The book begins with simple instructions to help guide children with what to color. It gives suggestions on the color to use and exactly what to do. For example, on the first page, it says to use the color red and draw some ketchup on the omelet. It also has an example picture in the top right hand corner so the child can see what his/her picture could look like. Of course the child might draw ketchup on the little boy's face in the picture, but that's ok too for now. After a few exercises, it now gives an instruction with two and three different colors to use. Then it starts to give directions such as "color the white area" in order to fill in a blank spot with the proper color in order to finish the picture, just like we did with stickers before. This goes on for many pages with different variations--different shapes to color and different colors to use. As the book continues, the instructions become more difficult, just as it did in the sticker book.
My Take
This book is quite similar to the sticker book although using a different format to fill in the blanks. I really love how the exercises become more difficult slowly so that a child does not become discouraged. And, as before, there's a Certificate of Achievement at the end of the book to fill out for the child. Once again I can see just how a child could use this book to learn how to color, and can be way ahead of his/her peers in kindergarten. Everyone else might be scribbling colors all around the page, but my child will be coloring (mostly) in the lines and will have the fine motor skills which will help when learning how to write letters. This book is also only $5.95 ($$), so it's well within my budget for fun gifts that promote learning. I give
"Let's Color!"
a
10/10
!
One incredibly lucky reader of mine will get to
win a Kumon First Steps book of their choice!
Mandatory entry: (if you do not do this, the rest of your entries do not count!)
First, you need to publicly follow this blog on Google Friend Connect. Then visit the
Kumon books website
, comment here and tell me which other Kumon book you'd like to try (not in the First Steps series).
Additional entries: (Please leave separate comments for each entry. One additional entry per action unless otherwise stated.)
1) Follow
@kumonpublishing
on Twitter and comment here with your Twitter screenname.
2) Follow
@TheTwinners
on Twitter and comment here with your Twitter screenname.
3) Tweet the following message once per day and comment here each time with the permalink to your tweet for 1 additional entry per tweet.
@TheTwinners has great #giveaways! Enter to #win a @kumonpublishing First Steps book! #Giveaway ends 6/21. http://bit.ly/96VIon
4) Become a fan of
Kumon Publishing
on Facebook.
5) Become a fan of
The Twinners Reviews & Giveaways
on Facebook.
6)
Follow this blog
on Networked Blogs.
7) Follow my personal blog,
Elana's Musings
.
8) Subscribe to The Twinners emails and comment here after you've confirmed your subscription.
9) Blog about this giveaway, make sure to directly link to this post and comment here with the URL for 2 additional entries (be sure to leave two separate comments).
10) Add my button to your blog and comment with the URL of your blog for 2 additional entries (be sure to leave two separate comments).
11) Get an unlimited number of additional entries for entering
other The Twinners giveaways
and/or commenting on a non-giveaway post (1 additional entry per CURRENT OPEN giveaway/non-giveaway post, and make sure to leave separate comments for each. Any comments for giveaways that are closed as of 6/7 or non-giveaway posts from before 5/31 WILL BE DELETED.)
12)
Enter my Baby Pool
and comment here with the name you used to guess.
13) Vote for this blog by clicking each of the following icons for 1 additional entry per click (a total of 5 additional entries), and you can do this once per day! Make sure to comment 5 times every day that you click to let me know you clicked for each one.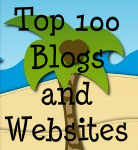 This giveaway will close on
June 21, 2010
at midnight.
The winner will be picked via random.org and will have 48 hours to respond to my email or another winner will be chosen.

Make sure to leave me your email address with at least one of your entries so I can email you if you win. If your email address is on your blogger profile or on your blog that's fine too. If I cannot find your email address, I will mention that when I post the winner of the giveaway, and you'll have 48 hours to email me or another winner will be drawn.

We were sent these Kumon books free of charge for the sole purpose of this review; no other compensation was received. All opinions expressed are my own.
Subscribe To


Posts


Comments
Blogs to Find Giveaways