Jun 10, 2010
CLOSED

Who out there likes sushi? I do!!! Unfortunately I can only eat veggie sushi now that I'm pregnant, but I still craaaaave the tuna yumminess. What's almost as good as eating sushi? Playing a game where you make sushi!!! :-) I was so fortunate to be given the opportunity to review the
Miniclip Sushi Go-Round
game for Wii (from
SouthPeak games
). According to the box, "Sushi Go Round is the fun and fast-paced game that puts you in charge of a busy sushi restaurant. Keep the customers happy and you'll become the most successful chef in town - but watch out for tough food critics and fussy diners."
My Take
Well, what can I say...I'm addicted. I actually have to remind myself that I have other duties besides playing this game...
The Plot
The plot is a bit cheesy. There's a boy that's infatuated with a pretty girl, and he finds out that she likes sushi, so he decides to open his own sushi restaurant to win her affections. Throughout the game, she stops by and he tries to impress her with his amazing sushi. (I haven't beat the game yet, but so far she's not really impressed...) It's kinda corny, but it gives you a reason to be making the sushi.
Game Play
It took me a while to get the hang of "rolling" the sushi. (You have to swing the Wii remote upwards, and it takes a little practice to perfect your "roll".) The "days" (rounds) are quick, so even if you don't have much time, you can still play through a "day" or two. The game starts out slow (meaning customers show up at a slower pace and they don't get dissatisfied as quickly). But as you've played through more "days", the customer pace picks up, they get dissatisfied VERY quickly, and you also need to remember more sushi combos. During all of this, you have to remember to keep your ingredients stocked, because when you buy something it takes time to arrive (and you don't want to keep the customers waiting). Luckily you have two pitchers of sake, but you only get two per "day", so use them as sparingly as possible. Most of the time I don't have time to remember to use the sake because I'm so busy making orders, giving out menus and ordering ingredients. It gets to be VERY fast-paced, but it's so much fun.
Overall
I'm really having a great time playing this game, and I can't wait to find out if he actually gets the girl in the end...although I don't know if I'm good enough to beat the game, but I'll surely try! The game is rated "E" for everyone, so kids young enough to control a Wii remote can play. I give
Sushi Go-Round
a
9/10
, because my wrist gets really sore from playing several rounds in a row. Maybe there might be an easier way to "roll" the sushi without hurting my wrist? :-)
You can
buy the game on Amazon
for $29.99 ($$$) or
enter to win a copy here
! (You can choose between the Wii and Nintendo DS versions.)
Mandatory entry: (if you do not do this, the rest of your entries do not count!)
First, you need to publicly follow this blog on Google Friend Connect. Then visit the
Sushi Go-Round website
, comment here and tell me your favorite features of the game.
Additional entries: (Please leave separate comments for each entry. One additional entry per action unless otherwise stated.)
1) Follow
@SouthPeakGames
on Twitter and comment here with your Twitter screenname.
2) Follow
@TheTwinners
on Twitter and comment here with your Twitter screenname.
3) Tweet the following message once per day and comment here each time with the permalink to your tweet for 1 additional entry per tweet.
@TheTwinners has great #giveaways!! Enter today to #win a copy of @SouthPeakGames Sushi Go-Round! #Giveaway ends 6/24. http://bit.ly/d6M5sM
4) Become a fan of
SouthPeak Games
on Facebook.
5) Become a fan of
The Twinners Reviews & Giveaways
on Facebook.
6)
Follow this blog
on Networked Blogs.
7) Follow my personal blog,
Elana's Musings
.
8) Subscribe to The Twinners emails and comment here after you've confirmed your subscription.
9) Blog about this giveaway, make sure to directly link to this post and comment here with the URL for 2 additional entries (be sure to leave two separate comments).
10) Add my button to your blog and comment with the URL of your blog for 2 additional entries (be sure to leave two separate comments).
11) Get an unlimited number of additional entries for entering
other The Twinners giveaways
and/or commenting on a non-giveaway post (1 additional entry per CURRENT OPEN giveaway/non-giveaway post, and make sure to leave separate comments for each. Any comments for giveaways that are closed as of 6/10 or non-giveaway posts from before 6/3 WILL BE DELETED.)
12)
Enter my Baby Pool
and comment here with the name you used to guess.
13) Join Swagbucks using
this link
.
14) Vote for this blog by clicking each of the following icons for 1 additional entry per click (a total of 5 additional entries), and you can do this once per day! Make sure to comment 5 times every day that you click to let me know you clicked for each one.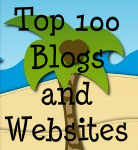 This giveaway will close on
June 24, 2010
at midnight.
The winner will be picked via random.org and will have 48 hours to respond to my email or another winner will be chosen.

Make sure to leave me your email address with at least one of your entries so I can email you if you win. If your email address is on your blogger profile or on your blog that's fine too. If I cannot find your email address, I will mention that when I post the winner of the giveaway, and you'll have 48 hours to email me or another winner will be drawn.

We were sent the Sushi Go-Round Wii game free of charge for the sole purpose of this review; no other compensation was received. All opinions expressed are my own.
Subscribe To


Posts


Comments
Blogs to Find Giveaways