Jun 19, 2010
CLOSED

I'm so fortunate to be able to bring you a review and giveaway for the
Corioliss Classic Pro Flat Iron 1"
from Misikko. Misikko sells
professional hair straighteners
as well as the
best hair dryers
.
First of all, just to clarify, styling your hair using heat will damage it. Putting heat directly on live tissue will always damage it, but the time that it would take for the damage to occur and the extent of the damage depends on the quality of the product you're using.
Here are some of the features of the
Corioliss Classic Pro Flat Iron
:
Ceramic plates for negative ions and hair-healthy far infrared heat, creating shiny, frizz-free results
1" plate size for easy styling of short to medium length hair
Straighten, flip or curl
Heats up in less than 6 seconds
Adjustable temperature from 140°F to 410°F - great for all hair types
Cord swivels
Convenient on/off switch
Uses only 35 Watts of electricity
1 year manufacturer warranty
My babysitter is actually an expert on the
Corioliss Flat Iron
, so she gave me a break down as to why this flat iron is better than most other irons out there. Here is what she has to say about it:
First of all, the benefit of ceramic plates over the metal ones is not a myth. Ceramic, giving a better heat distribution, guarantees a better use of the heat. Metal will just burn the outside layer of your hair, because you might say it "forces" the styling on it. That layer of hair becomes finer every time you use it, until eventually the hair breaks and you start losing it. Ceramic sends the heat through the hair, so the change of its shape will be a lot less traumatizing.
One swipe of the
Corioliss Flat Iron
guarantees perfect results. There's no more going over and over the same section of hair and ending up with tons of static electricity and a very unaesthetic, frizzed out mane.
Remember the heat through the hair thing? There are also benefits in cases of ethnic hair (oh, what the heck, big Black Afro). This type of hair is not a sucker for those wimpy metal straighteners, making trying to tame it difficult and frustrating. With the
Corioliss Flat Iron
, your wild, cougar hair will purr like a kitten...a soft and smooth kitten.
The option to adjust the heat allows this straighter to be used on damp hair (use 240°F - 260°F depending on the type of the hair). Plus, hair is not a case of "one size fits all". Not all types of hair need the use of the maximum temperature to be styled.
The
Corioliss Flat Iron
can be used by both left and right handed people. This has been proven by a true ambidextrous...me! It also heats up very quickly (in less then 6 seconds!), so you can use it for last minute touches. It does take about a minute to "fully" heat up, but in 6 seconds you can begin styling.
The iron has a Teflon coating on the outside, so you don't have to be afraid of burning your ear or forehead while using it. This also gives you the ability to create really pretty curls on your daughter's head for parties, which will make her uber-popular and you a really cool mom.
The
Corioliss Flat Iron
also has an international voltage option, so all you will need is an adapter. This way you have the option of being stylish even on your trip to Cuba! And as long as you're traveling, the heat proof pouch is invaluable. No matter how hot the iron is, you can put the straightener onto or into it and then leave it on any surface. This will prevent even the most delicate new bathroom counter tops (that you paid a lot for on your last bath renovation) from being damaged by the heat. And if something happens to go wrong, there's a one-year warranty. This is a year in which if you closed the plates on the wire, if you dropped it while using, or even if your 2-year-old daughter decided to style her Barbie's hair, you're still covered.
So, with a little practice (no one was born a hair stylist) you can create for yourself beautiful curls or pin straight hair without burning your skull and/or spraining your shoulders. However, the plates are quite narrow (1 inch), so no matter how quick it is to use the iron, if you do have a lot of hair, it will still take you a while to get it all done (although much less time than if you were using another type of straightener).
Here's the bottom line. If you're a frequent user (more than three times a week...one day does not count as one use if you've used it three times that day), stop abusing your hair and get yourself this flat iron. If you have a daughter over the age of 12, buy another one for her because you won't see much of yours. :-)
Whew, that was a lot to read, but a HUGE thanks goes out to my babysitter for the info.
My Take
First of all, as you can see by the picture above, Misikko does a FANTASTIC job of packaging the flat iron. The fake rosebuds actually smell like roses, and I was just taken aback at how beautiful it was. I honestly didn't want to take it out of the box! Now, here's a picture of all of the loot that Misikko sent me:
You see there not only the straightener and the heat-proof pouch, but also three nail files, hand sanitizer,
Hana Shine Shield, and a pretty white pouch (for the Shine Shield bottle). First, my babysitter demonstrated to me how to make a curl in my hair. Now, those of you who have never seen my real hair (since I always keep it covered now that I'm married) won't know that I have very frizzy, wavy, untameable hair. Sure, I could straighten it with a metal iron, but it would take a while (with multiple swipes on each piece of hair), and it still would never be perfect. As for making my hair curl? HA! Not a chance. My hair only holds its own curls and none others. Well, this iron has proved me wrong. Not only did it hold the curl, but it still held even after I ran my fingers through it *several* times. Then, she straightened my hair. She never had to go over a strand more than once, and she even straightened the cowlick right at the top of my forehead. (That cowlick has *never* allowed itself to be straightened before...ever.)
I also tested the "heats up in 6 seconds" claim, and it actually does. I put my hand near the plates and they were already hot. My metal iron, which is an ancient
Hot Tools
iron (you can see by the link that they now have ceramic), takes several minutes to even come close to that!
Cost:
$89.99 (with free shipping) at
Misikko.com
($$$)
Overall:
I give the
Corioliss Classic Pro Flat Iron
a
9/10
, because I wish the plates were a bit larger so my hair would be done even faster and it would be great if there were a lifetime guarantee...or even just five years. One year goes by so quickly!
How would you like to
win a Corioliss Classic Pro Flat Iron
???
Mandatory entry: (if you do not do this, the rest of your entries do not count!)
Visit the
Misikko website
, comment here and tell me what other product you would love to try.
Additional entries: (Please leave separate comments for each entry. One additional entry per action unless otherwise stated.)
1) Publicly follow this blog on Google Friend Connect or subscribe via RSS feed.
2) Follow
@misikko
on Twitter and comment here with your Twitter screenname.
3) Follow
@TheTwinners
on Twitter and comment here with your Twitter screenname.
4) Tweet the following message once per day and comment here each time with the permalink to your tweet for 1 additional entry per tweet.
@TheTwinners has great #giveaways!! Enter today to #win a @misikko Corioliss Flat Iron! #Giveaway ends 7/3. http://bit.ly/9QiBAY
5) Become a fan of
The Twinners Reviews & Giveaways
on Facebook.
6)
Follow this blog
on Networked Blogs.
7) Follow my personal blog,
Elana's Musings
.
8) Subscribe to
Misikko's newsletter
and comment here after you've confirmed your subscription for 3 additional entries (be sure to leave three separate comments).
9) Subscribe to The Twinners emails and comment here after you've confirmed your subscription.
10) Blog about this giveaway, make sure to directly link to this post and comment here with the URL for 2 additional entries (be sure to leave two separate comments).
11) Add my button to your blog and comment with the URL of your blog for 2 additional entries (be sure to leave two separate comments).
12) Get an unlimited number of additional entries for entering
other The Twinners giveaways
and/or commenting on a non-giveaway post (1 additional entry per CURRENT OPEN giveaway/non-giveaway post, and make sure to leave separate comments for each. Any comments for giveaways that are closed as of 6/19 or non-giveaway posts from before 6/12 WILL BE DELETED.)
13)
Enter my Baby Pool
and comment here with the name you used to guess.
14) Join Swagbucks using
this link
.
15) Vote for this blog by clicking each of the following icons for 1 additional entry per click (a total of 5 additional entries), and you can do this once per day! Make sure to comment 5 times every day that you click to let me know you clicked for each one.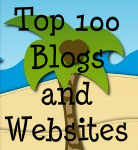 This giveaway will close on
July 3, 2010
at midnight.
You must live in the US or Canada to enter. The winner will be picked via random.org and will have 48 hours to respond to my email or another winner will be chosen.

Make sure to leave me your email address with at least one of your entries so I can email you if you win. If your email address is on your blogger profile or on your blog that's fine too. If I cannot find your email address, I will mention that when I post the winner of the giveaway, and you'll have 48 hours to email me or another winner will be drawn.

We were sent the Corioliss Classic Pro Flat Iron free of charge for the sole purpose of this review; no other compensation was received. All opinions expressed are my own.
Subscribe To


Posts


Comments
Blogs to Find Giveaways