Jun 25, 2010
CLOSED

Are you addicted to soda but can't stand how expensive it is? Then you really need to switch to
SodaStream
, where you can turn plain old tap water into your favorite flavors of soda in seconds.
Here is what the
SodaStream
website has to say about it... "Making carbonated water and soft drinks is simple! Turn tap water into sparkling water in under 30 seconds, with no clean-up. Enjoy the freshness and convenience of homemade soda and protect the environment at the same time. No heavy bottles to carry, store at home or throw away. Fizz to your taste and add the flavor of your choice to make your favorite drink. Simple to clean and reuse. With a variety of colors and silhouettes, you'll be sure to find a soda maker to match with any decor."
SodaStream
was nice enough to send me a soda maker along with a *ton* of flavors to try... Here are all of my goodies! They sent me the
MyWater Flavor Essence Variety 3 pack
,
Regular Cola
,
Diet Cola
,
Zero Cola
,
Energy Drink
,
Orange Mango
,
Lemonade
,
Root Beer
,
Diet Lemon Lime
,
Diet Pink Grapefruit
, and
Diet Cream Soda
.
My Take
Setup of the soda machine took no time at all! I had it up and running in less than 5 minutes, and probably less than 2 minutes. And the machine comes with two 1 liter bottles with caps. That way you always have one waiting to be used, or you can have two different types of drinks in your fridge at the same time. The bottles are 100% reusable (until they expire), so there's no storing tons of bottles or throwing away bottles.
The first flavor we tried was the
Zero Cola
, because my nanny is addicted to Coke Zero. We were buying (no joke) four or five 2 liter bottles every week, and she was finishing them all easily. The first time we used the machine we were really just figuring out how it all worked. You need to press the button on the top of the machine to create the fizz, and it talks about a "buzzing" sound in the directions, but I wasn't pushing down the button hard enough to make the buzz. When I finally figured that out, the rest was easy. Just remember, WATER ONLY goes in the bottles when you're creating the fizz. The flavoring goes in AFTER it's carbonated, and DO NOT add extra carbonation once the water is flavored. When you do add the flavoring, pour slowly (but not too slowly) so nothing drips out. My nanny likes a lot of fizz, so we press the button to buzz four times, and then add the flavoring. We discovered that the soda is a bit too sweet if you add exactly the amount of flavoring the instructions require, so we fill the cap to just below the line and it's perfect that way. My nanny says it is a pretty good replacement for regular Coke Zero, but it's a bit sweeter (even a little too sweet). It's also much less expensive. Even if she goes through one entire SodaMix bottle a week, that's only $5 versus $6 or $7. (I actually know she hasn't gone through the whole bottle yet, and it's been more than a week.) Plus, if you buy 9 SodaMix bottles, the 10th is free...so really it's only $4.50 per SodaMix bottle. I give the
Zero Cola
flavor an
9/10
, because my nanny thinks it's a bit too sweet.
The next flavor we tried was the
Diet Pink Grapefruit
, which is supposed to be a replacement for Fresca. I happen to *love* Fresca, but I can't drink it in pregnancy because it's made with aspartame. But not the
SodaStream
version!! No aspartame here, and it does taste like Fresca. My nanny added a bit too much fizz, since she was originally going to make her own soda, but I convinced her to make one for me instead before the flavoring went in. Other than that it was delicious with just the right amount of sweetness and flavor. I believe it actually has more grapefruit flavor (and probably more actual grapefruit juice) than Fresca, which is good. YUM! I give the
Diet Pink Grapefruit
flavor a
10/10
!
We then tried the
Diet Lemon Lime
flavor, which is supposed to taste like Diet Sprite. And it does! It's just the right amount of sweet, and I honestly would not be able to distinguish between the SodaMix and a glass of actual Sprite. So far, I am really impressed at how well
SodaStream
has recreated the tastes of the brand-name sodas we are so used to drinking. I give the
Diet Lemon Lime
flavor a
10/10
!
My husband likes flavored seltzer, so I made for him the
Orange MyWater
. It calls for a 1/2 tsp of flavoring for 1 liter of seltzer, but my hubby said that he couldn't taste the flavor with that amount. So, I added another 1/2 tsp. He still said that the flavor was very light and that he probably wouldn't buy it in the store. Oh well! Maybe he'll like another version of MyWater better; we'll just have to see. Our babysitter also tried it, but had the same comment--not enough flavor. They give the
Orange MyWater
a
5/10
, because you can't really taste the orange the way you would be able to do with store brands. We could always add more, but if you're using half a bottle of MyWater to flavor just 1 liter of seltzer, it would become very expensive.
We also tried the
Orange Mango
SodaMix. It was mmm mmm delicious. I happen to looooove mango, and I've been craving oranges like they're going out of style. This definitely satisfied. Not too sweet, and just the right amount of citrus. It's not a diet flavor, but it only has 35 calories in an 8oz glass! That's *way* better than any other regular soda I've ever seen. And it's made with real sugar, not high fructose corn syrup, and there's only 8g of sugar per 8oz glass. My cereal has more than that per serving! I give the
Orange Mango
flavor a
10/10
!
Pros:
No lugging bottles, no storing bottles, and no empty bottles to be thrown away
If you are a big soda drinker, like my nanny, then the starter kit and SodaMixes will pay for itself within a year...easily.
The soda maker takes up very little counter space.
You can add as much or as little fizz as you want.
The flavorings actually taste like the "real thing".
The non-diet flavorings have fewer calories, less sugar, less sodium and less caffeine than regular soda from the store.
They use real sugar instead of high fructose corn syrup, and they use Splenda instead of aspartame for artificial sweetening.
It's very easy to set up and very easy to use.
It's economical and eco-friendly!
Cons:
It is a hefty "start-up" cost, even though the savings over time can really add up.
You will need to refill the carbonator bottle, and that can be expensive, but you only need to refill it once for every 120 liters of soda.
Price:
The Fountain Jet Seltzer Starter Kit is $99.95 ($$$$) (This includes the soda maker, one 60 liter carbonator and two carbonating bottles)
SodaMix flavors are $4.99 - $6.99 ($$$)
3-packs of MyWater are $9.99 ($$$)
Overall:
I give the
SodaStream
(with flavors included) an
8.75/10
. Go buy one for yourself today!
Or, you can
win a Fountain Jet Soda Lover's Start-Up Kit (winner's choice of black/silver, white or red/silver), a sample pack of flavors, and 3 full-sized flavors of the winner's choice
!
Mandatory entry: (if you do not do this, the rest of your entries do not count!)
First, you must publicly follow this blog on Google Friend Connect. Then, visit the
SodaStream website
, comment here and tell me which three flavors you would pick to try.
Additional entries: (Please leave separate comments for each entry. One additional entry per action unless otherwise stated.)
1) Subscribe via RSS feed.
2) Follow
@sodastreamusa
on Twitter and comment here with your Twitter screenname.
3) Follow
@TheTwinners
on Twitter and comment here with your Twitter screenname.
4) Tweet the following message once per day and comment here each time with the permalink to your tweet for 1 additional entry per tweet.
@TheTwinners has great #giveaways!! Enter today to #win a @sodastreamusa prize pack! #Giveaway ends 7/9. http://bit.ly/aTbAa6
5) Become a fan of
SodaStream
on Facebook.
6) Become a fan of
The Twinners Reviews & Giveaways
on Facebook.
7)
Follow this blog
on Networked Blogs.
8) Follow
SodaStream's blog
.
9) Follow my personal blog,
Elana's Musings
.
10) Subscribe to
SodaStream's mailing list
and comment here after you've confirmed your subscription.
11) Subscribe to The Twinners emails and comment here after you've confirmed your subscription.
12) Blog about this giveaway, make sure to directly link to this post and comment here with the URL for 2 additional entries (be sure to leave two separate comments).
13) Add my button to your blog and comment with the URL of your blog for 2 additional entries (be sure to leave two separate comments).
14) Get an unlimited number of additional entries for entering
other The Twinners giveaways
and/or commenting on a non-giveaway post (1 additional entry per CURRENT OPEN giveaway/non-giveaway post, and make sure to leave separate comments for each. Any comments for giveaways that are closed as of 6/25 or non-giveaway posts from before 6/18 WILL BE DELETED.)
15)
Enter my Baby Pool
and comment here with the name you used to guess.
16) Join Swagbucks using
this link
.
17) Vote for this blog by clicking each of the following icons for 1 additional entry per click (a total of 5 additional entries), and you can do this once per day! Make sure to comment 5 times every day that you click to let me know you clicked for each one.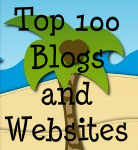 This giveaway will close on
July 9, 2010
at midnight.
You must live in the US to enter. The winner will be picked via random.org and will have 48 hours to respond to my email or another winner will be chosen.

Make sure to leave me your email address with at least one of your entries so I can email you if you win. If your email address is on your blogger profile or on your blog that's fine too. If I cannot find your email address, I will mention that when I post the winner of the giveaway, and you'll have 48 hours to email me or another winner will be drawn.

We were sent the SodaStream Fountain Jet and SodaMix flavors free of charge for the sole purpose of this review; no other compensation was received. All opinions expressed are my own.
Subscribe To


Posts


Comments
Blogs to Find Giveaways