Jun 28, 2010
CLOSED

Tooth Soap
sent me some pretty amazing products to try! They sent me their
Spearmint Liquid Tooth Soap
,
Spearmint Tooth Swish
, and
Tooth Brightener
.
Tooth Soap
When I first received my shipment of
Tooth Soap
, I was warned that the taste would be something I needed to get used to. See, almost all toothpastes that are on the shelves these days have sugar (or some type of sweetener) in them to make them taste good.
Tooth Soap
doesn't have any of that, since we know that sugar rots our teeth...so why would we brush with sugar?? Anyway, I didn't really find the taste all that disagreeable. I happen to love spearmint flavor, and I hardly noticed that it wasn't sweet. One thing I noticed almost immediately was how clean my teeth felt after using it just once! It's a clean that I generally only get right after seeing the dentist, and here it was in my own home. I was SO excited. Not only that, but I could see the difference. My teeth actually looked whiter the more I used the soap, and this is huge because my teeth resist being white...they just don't like it. lol I give the
Tooth Soap
a
9/10
because it is very expensive to continue using.
Tooth Swish
The one thing that I noticed about the swish was the salty taste. That make sense because the first two ingredients are Original Himalayan Crystal Salt and Bicarb of Soda. :-) The taste didn't bother me; it just reminded me of gargling with salt water. This was also supposed to have a spearmint taste, but I didn't really notice it over the salty taste. I also noticed that even though the powder was dissolving in my saliva, there were still some gritty pieces that were getting swooshed around my mouth. What I loved was the fact that there was no water needed and I didn't need to rinse out my mouth afterward. I had some trouble trying to figure out just how to get a good amount of the powder into my mouth, but once I got that taken care of, it was no problem. I give the
Tooth Swish
an
8/10
because it takes some time to figure out how to use the swish and it's also very expensive.
Tooth Brightener
The
Tooth Brightener
also has a salty taste because it's made with bicarb of soda, but I like this better than the
Tooth Swish
because you put it right on your tooth brush. I don't have to figure out about dissolving the powder in my mouth. I just sprinkle a little on my wet toothbrush and brush away. This *really* helps my teeth to get whiter (and stay whiter). The best part is you only need to use it once a week! You do need to rinse out your mouth after brushing with this, but it's not a big deal to do that. After using the
Tooth Soap
, Swish and Brightener, my mouth is feeling a whole lot cleaner these days! I give the
Tooth Brightener
a
9/10
also because it is very expensive.
Pros:
100% all natural soap made with 70% organic ingredients.
Made with "whole foods" and high grade, therapeutic essential oils.
Cleans oils and other items off the teeth quickly leaving them perfectly clean.
Leaves teeth ready to re-mineralize from nutrients in your diet.
Just a pinch of Tooth Swish powder helps to neutralize food acids, promote salivation and remineralize teeth with 84 ionic/colloidal minerals and trace elements, stimulate the gums, correct pH and freshen the breath, all in one simple SWISH!
Non-toxic and doesn't need a warning label.
Not tested on animals.
Made in the USA / Product of America
Certified Kosher by Star-K.
NO added glycerin, sweeteners, silicates (sand), fluoride, dyes, stabilizers or other materials that can damage teeth.
Comes in several yummy flavors.
Cons:
Tooth Soap is packed in natural amber glass bottles to keep all light from damaging the sensitive essential oils, but glass can break so you need to be super careful not to drop them or let children near the bottles.
Very expensive compared to buying toothpaste at the store.
Price:
Overall:
I give
Tooth Soap
products overall an
8.5/10
, mainly because of the very high price.
How would you like to
win a bottle of Tooth Soap, Tooth Brightener and Tooth Swish
?
Mandatory entry: (if you do not do this, the rest of your entries do not count!)
Visit the
Tooth Soap website
, comment here and tell me which flavor of Tooth Soap you would pick to try.
Additional entries: (Please leave separate comments for each entry. One additional entry per action unless otherwise stated.)
1) Publicly follow this blog on Google Friend Connect or subscribe via RSS feed.
2) Make any
Tooth Soap
purchase and receive 10 additional entries! (Leave 10 separate comments.)
3) Sign up for the
Tooth Soap Affiliate Program
(link is at the top of the page).
4) Follow
@toothsoap
on Twitter and comment here with your Twitter screenname.
5) Follow
@TheTwinners
on Twitter and comment here with your Twitter screenname.
6)
Tweet
the following message once per day and comment here each time with the permalink to your tweet for 1 additional entry per tweet.
@TheTwinners has great #giveaways!! Enter today to #win a @toothsoap prize pack! #Giveaway ends 7/12. http://bit.ly/amANnA
7) Become a fan of
Tooth Soap
on Facebook.
8) Become a fan of
The Twinners Reviews & Giveaways
on Facebook.
9)
Follow this blog
on Networked Blogs.
10) Follow
Tooth Soap's blog
.
11) Follow my personal blog,
Elana's Musings
.
12) Subscribe to
Tooth Soap's mailing list
and comment here after you've confirmed your subscription.
13) Subscribe to The Twinners emails and comment here after you've confirmed your subscription.
14) Blog about this giveaway, make sure to directly link to this post and comment here with the URL for 2 additional entries (be sure to leave two separate comments).
15) Add my button to your blog and comment with the URL of your blog for 2 additional entries (be sure to leave two separate comments).
16) Get an unlimited number of additional entries for entering
other The Twinners giveaways
and/or commenting on a non-giveaway post (1 additional entry per CURRENT OPEN giveaway/non-giveaway post, and make sure to leave separate comments for each. Any comments for giveaways that are closed as of 6/28 or non-giveaway posts from before 6/21 WILL BE DELETED.)
17)
Enter my Baby Pool
and comment here with the name you used to guess.
18) Join Swagbucks using
this link
.
19) Vote for this blog by clicking each of the following icons for 1 additional entry per click (a total of 5 additional entries), and you can do this once per day! Make sure to comment 5 times every day that you click to let me know you clicked for each one.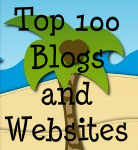 This giveaway will close on
July 12, 2010
at midnight.
You must live in the US to enter. The winner will be picked via random.org and will have 48 hours to respond to my email or another winner will be chosen.

Make sure to leave me your email address with at least one of your entries so I can email you if you win. If your email address is on your blogger profile or on your blog that's fine too. If I cannot find your email address, I will mention that when I post the winner of the giveaway, and you'll have 48 hours to email me or another winner will be drawn.

We were sent the Tooth Soap, Tooth Swish and Tooth Brightener products free of charge for the sole purpose of this review; no other compensation was received. All opinions expressed are my own.
Subscribe To


Posts


Comments
Blogs to Find Giveaways