Jul 21, 2010
CLOSED

I love a good mystery, and I love a good computer/Wii game. In
Secret Files: Tunguska
the two come together. Here's what it's all about...
"In 1908 in the Tunguska region of Siberia, a massive explosion of unknown origin triggered a flaming inferno that left death and destruction in its wake. This mysterious disaster is barely remembered 100 years later, and even Nina Kalenkov knows nothing of it – until her father, a brilliant scientist suddenly vanishes without a trace. Accompany Nina and her companion Max on a fascinating voyage around the world that takes them through ancient secret passageways in Irish castle ruins, the flickering heat of Cuba and aboard the legendary Trans-Siberian Railroad. You will soon find there is more at stake than a single human life as you unravel one of the greatest mysteries of our time."
Features:
A captivating mystery story featuring exciting puzzles and charismatic characters
Combine found objects in clever ways to solve puzzles integrated into the storyline
More than 100 highly detailed and animated locations to explore
Finder tool highlights all interactive areas in each location, eliminating endless searching
High production-value cinematics with full voiceover and 3D animation
Play as both Nina, the main character, and her companion Max – have them work together to unearth clues
More than 40 different characters to interact with throughout the game
My Take
I consider myself to be ok at video games, and I got stuck relatively early on in the game. I had done practically everything I could see and imagine to do on this particular level, but yet it would not let me progress. I'm actually still trying to figure out what I'm missing...and it's probably something so simple that a child could figure it out. When I do figure it out, I can guarantee you that I'll be saying "oh goodness, I can't believe I didn't see that before." In terms of the graphics, the picture is *very* good, and the game has no delays, graininess or skipping. I was actually very impressed by this. The animation pops out at you, so you almost feel as if you're right there in the game. All of the features work as they should, although I haven't found Nina's partner yet, and I love how you can combine objects. I just can't figure out how to "uncombine" them in case I shouldn't have combined them in the first place. I'm thinking that maybe it won't let you combine things unless you're supposed to, and that's what I'm hoping for! I can't wait to get past this level so I can see what else is out there in the game, because the mystery itself really has me captivated. I give
Secret Files: Tunguska
an
8/10
!
You can buy
Secret Files: Tunguska
on Amazon for $19.99 ($$$$) or someone very lucky is going to
win their own copy of Secret Files: Tunguska
(your choice of Wii or Nintendo DS).
Mandatory entry: (if you do not do this, the rest of your entries do not count!)
Visit the
Secret Files: Tunguska website
, look under "specials", comment here and tell me which theory you think is correct.
Additional entries: (Please leave separate comments for each entry. One additional entry per action unless otherwise stated.)
1) Publicly follow this blog on Google Friend Connect or subscribe via RSS feed.
2) Follow
@DeepSilverUK
(the makers of Secret Files: Tunguska) on Twitter and comment here with your Twitter screenname.
3) Follow
@TheTwinners
on Twitter and comment here with your Twitter screenname.
4)
Tweet
the following message once per day and comment here each time with the permalink to your tweet for 1 additional entry per tweet.
@TheTwinners has great #giveaways! Enter to #win the Secret Files: Tunguska game by @DeepSilverUK! #Giveaway ends 8/4. http://bit.ly/c2zaAF
5) Become a fan of
Deep Silver
on Facebook.
6) Become a fan of
The Twinners Reviews & Giveaways
on Facebook.
7)
Follow this blog
on Networked Blogs.
8) Follow my personal blog,
Elana's Musings
.
9) Subscribe to The Twinners emails and comment here after you've confirmed your subscription.
10) Blog about this giveaway, make sure to directly link to this post and comment here with the URL for 2 additional entries (be sure to leave two separate comments).
11) Add my button to your blog and comment with the URL of your blog for 2 additional entries (be sure to leave two separate comments).
12) Get an unlimited number of additional entries for entering
other The Twinners giveaways
and/or commenting on a non-giveaway post (1 additional entry per CURRENT OPEN giveaway/non-giveaway post, and make sure to leave separate comments for each. Any comments for giveaways that are closed as of 7/20 or non-giveaway posts from before 7/13 WILL BE DELETED.)
13)
Enter my Baby Pool
and comment here with the name you used to guess.
14) Join Swagbucks using
this link
.
15) Vote for this blog by clicking each of the following icons for 1 additional entry per click (a total of 5 additional entries), and you can do this once per day and make sure to comment on all giveaways you're in! Make sure to comment 5 times every day that you click to let me know you clicked for each one.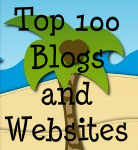 This giveaway will close on
August 4, 2010
at midnight.
The winner will be picked via random.org and will have 48 hours to respond to my email or another winner will be chosen.

Make sure to leave me your email address with at least one of your entries so I can email you if you win. If your email address is on your blogger profile or on your blog that's fine too. If I cannot find your email address, I will mention that when I post the winner of the giveaway, and you'll have 48 hours to email me or another winner will be drawn.

We were sent the Secret Files: Tunguska Wii game free of charge for the sole purpose of this review; no other compensation was received. All opinions expressed are my own.
Subscribe To


Posts


Comments
Blogs to Find Giveaways