Jul 16, 2010
CLOSED

EcoMom
, a company that sells
eco-friendly baby products
, gave us the opportunity to review some of their
organic food
by Plum and Revolution. Plum and Revolution offer foods for all ages - from the high chair to the lunch box.
EcoMom
also has a new program called EcoPass which allows you to purchase an annual membership and provides you with a 15% discount on every order as well as free shipping (with no $75 minimum requirement). The annual fee is only $99, so if you're buying products from
EcoMom
regularly, it's definitely worth it!
We received several different types of food to try. As you can see in the photo, we received
Organic PopAlongs (Simply Cinnamon)
,
Organic Raisins
, and several flavors of
Organic Mashups (sqeezable fruit)
. They also sent us
Episencial Better Body Butter
, even though it's not food. :-)
My Take
Organic PopAlongs
First off, anything that's organic makes me happy to put it in my mouth. Also, things that are kosher make me happy (because if they're not, I can't eat them). All of the PopAlongs, raisins and Mashups are kosher. (Other Revolution Foods and Plum products might not be, so be sure to check first!) We tested the PopAlongs out on the twins a few nights back. My hubby was preparing their dinner, but they were already in their chairs and HUNGRY! They were crying and didn't want to wait any longer, so I opened the bag and prayed it would distract them. It worked. :-) I handed each a PopAlong, and it was so cute watching them explore this new food. The both looked at it really hard and tasted it with their tongues a few times, just to make sure it was ok. Eventually they started taking tiny bites until the whole chip was finished. Apparently they liked it, so Mommy tried one...and she liked it too. I really like that they're popped and not fried, so a serving size is only 100 calories (and 3g of fat). Great for Mommy who doesn't want to gain 50 lbs this pregnancy! It's made with 100% Organic whole grains, and there are also no trans fats, no high fructose corn syrup and no artificial ingredients. It's also made from oats, rice and corn, but no wheat. They are *so* much better for you than potato chips, and they're actually better tasting too!
Organic Raisins
The Organic raisins taste just the same as regular raisins, but they are better for you. They are plump and juicy, and you get a whole serving of fruit in the single-serve box. These raisins are grown in California, and of course have no trans fats, no high fructose corn syrup and no artificial ingredients (since they're just raisins). :-) There is no easier way to get a serving of fruit than a box of raisins, and my hubby likes them.
Organic Mashups
These Mashups are not your typical baby food, because they're actually for kids! They're made from 100% Organic fruit, are unsweetened and gluten free. They also have no trans fats, no high fructose corn syrup, and no artificial ingredients (just fruit!) They're really ideal for kids' lunchboxes and on-the-go snacking. I think it's a really fun way for kids to get more fruit, and at only 50-60 calories per pouch, Mom can eat it without feeling guilty. :-) They're also freezable and have resealable caps. We put the Strawberry Banana flavor to the test, and I must say that I was quite nervous about it being unsweetened. But, then again, when I eat a strawberry or a banana plain it's not like I pour sugar over it first, right? Anyway, it was delicious and naturally sweet. I loved it, but the twins were more into sticking their fingers in it (I put it in a bowl for them and gave them spoons...ha, yeah right, Mom!) In either case, I would totally take one for lunch. What a better way to get fruit than in a "smoothie"? That's exactly what it reminded me of, a small serving of a fruit smoothie. Yum! Our babysitter tried the Grape flavor, and she agrees that it tastes like a smoothie. She's not used to things tasting very sweet, and she said that it's not too sweet even for her. She also really likes that because it's not a juice you don't have to worry about spilling it everywhere.
Price:
These prices do not include shipping.
Overall:
I give EcoMom's Organic foods a
9.5/10
for excellent taste at an "ok" price point, although some products aren't yet kosher.
How would you like to
win some Organic food from EcoMom
!? And if you don't win (or even if you do), you can take 15% off of your next
EcoMom
order with the coupon code "SBBL448" (good till the end of August)!
We will have
2 winners
!! The first winner will get $15 worth of Plum and/or Revolution Foods products from
EcoMom
. The second winner will be getting the non-kosher products that I received from
EcoMom
pictured below (2 Revolution Foods Jammy Sammys, 1 Revolution Foods Grammy Sammy, 2 Plum Baby Organic baby food pouches, and 1 Plum Tots Organic fruit snack pouch).
Mandatory entry: (if you do not do this, the rest of your entries do not count!)
Visit the
EcoMom website
, comment here and tell me what else you'd like to try from the shop (something not mentioned in this post).
Additional entries: (Please leave separate comments for each entry. One additional entry per action unless otherwise stated.)
1) Publicly follow this blog on Google Friend Connect or subscribe via RSS feed.
2) Follow
@EcoMomCEO
on Twitter and comment here with your Twitter screenname.
3) Follow
@TheTwinners
on Twitter and comment here with your Twitter screenname.
4)
Tweet
the following message once per day and comment here each time with the permalink to your tweet for 1 additional entry per tweet.
@TheTwinners has great #giveaways!! Enter today to #win $15 of @EcoMomCEO Organic food products! #Giveaway ends 7/30. http://bit.ly/cc6EDr
5) Become a fan of
EcoMom
on Facebook.
6) Become a fan of
The Twinners Reviews & Giveaways
on Facebook.
7)
Follow this blog
on Networked Blogs.
8) Follow my personal blog,
Elana's Musings
.
9) Subscribe to
EcoMom's mailing list
and comment here after you've confirmed your subscription.
10) Subscribe to The Twinners emails and comment here after you've confirmed your subscription.
11) Blog about this giveaway, make sure to directly link to this post and comment here with the URL for 2 additional entries (be sure to leave two separate comments).
12) Add my button to your blog and comment with the URL of your blog for 2 additional entries (be sure to leave two separate comments).
13) Get an unlimited number of additional entries for entering
other The Twinners giveaways
and/or commenting on a non-giveaway post (1 additional entry per CURRENT OPEN giveaway/non-giveaway post, and make sure to leave separate comments for each. Any comments for giveaways that are closed as of 7/16 or non-giveaway posts from before 7/9 WILL BE DELETED.)
14)
Enter my Baby Pool
and comment here with the name you used to guess.
15) Join Swagbucks using
this link
.
16) Vote for this blog by clicking each of the following icons for 1 additional entry per click (a total of 5 additional entries), and you can do this once per day! Make sure to comment 5 times every day that you click to let me know you clicked for each one.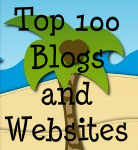 This giveaway will close on
July 30, 2010
at midnight.
You must live in the US or Canada to enter. The winner will be picked via random.org and will have 48 hours to respond to my email or another winner will be chosen.

Make sure to leave me your email address with at least one of your entries so I can email you if you win. If your email address is on your blogger profile or on your blog that's fine too. If I cannot find your email address, I will mention that when I post the winner of the giveaway, and you'll have 48 hours to email me or another winner will be drawn.

We were sent the products from EcoMom free of charge for the sole purpose of this review; no other compensation was received. All opinions expressed are my own.
Subscribe To


Posts


Comments
Blogs to Find Giveaways