Jul 7, 2010
CLOSED

I forget things when I don't write them down, so it's imperative that I have some type of organizer to keep everything written down. I have a GPS that doubles as a palm pilot, and I keep my entire calendar in there, but if it ever died or wiped itself clean of its memory, I would be in *really* bad shape. Luckily,
Pam Socolow's Family Facts
sent me this amazing
On-the-Go Organizer & Planner
to try out. Although I still keep my calendar in my GPS, I now have everything in this written calendar as well that I keep on the dining room table so everyone can see it and it won't get lost. :-)
Now, for the planner, everything is so organized in there that I know where to find any information I need. Right at the front is a place for personal information, so if you do take your planner with you, a paramedic can find the necessary information right there (blood type, emergency contact, medications, allergies, etc.) It also has places for emergency numbers (police, poison control, doctors, etc.)
Then, there's a section for your calendar. Right in the front I placed my "annual reminders" page where I can put birthdays, anniversaries and anything else I want to remember from year to year. After this I put the full year calendar (which is one page that shows what dates fall on which days of the week, you know like the ones you get from the bank) and then the "activity planner" pages. These pages show one week on each page where you can detail what your plans are from before 7am to after 10pm. This is a great place to store activities you do every week at the same time, like work or school. Right before the actual weekly calendar, there's also a page for yearly goals (short and long term) and a page of stickers that you can put on the calendar. There are stickers for everything from birthdays and anniversaries to doctor appointments and sport games. My personal favorite is the "no school" sticker. :-) The weekly calendar is set up so you can see a full week all at once (four days on the left hand page and three days on the right). There's enough space for you to write your plans on each day, and national holidays are pre-printed on their respective dates. Right after the calendar are a few pages for notes.
The next section is for contacts. There are several pages where you can just write people's names and phone numbers/addresses, and after that there are pages specifically for doctor phone numbers and information. After this are pages for friends and family numbers. You write the family name on the top of the page with their home number and address, and then there are spaces for four names with personal numbers, email addresses and birthdays. Then, there's a section for school information (name, address, phone number, website, and staff information). There's even a place to put information about the bus driver, bus number, pick up and drop off times. After this are pages for babysitter information, potential play dates and neighbor information. Then there are several pages devoted to activities (day, time, contact, start and end date, etc.) Lastly in this section is a page about car pool (member information and schedule).
The final section is for lists. The very first page is for school schedules, then a page of good places to eat and favorite wines. Then there's a page for wish lists and movies to see/books to read. After this is a travel planner, in case you're planning a vacation. This page has everything you will want to remember from your airlines and flights to your car rental information. The next page is for different insurance information (medical, dental, auto, etc.) and then is a page for medical info (medications, etc.) A very helpful spending tracker comes next, which gives you a place to write the date, the expense and how much it cost you. This can be VERY helpful when trying to stay within a budget. On the back of that page is a place to keep track of store credits and gift certificates, which is great for someone like me who can never remember how much money is on a gift card. Finally is a section for notes.
Behind the three sections are three plastic pocket folders, two business card holders (or picture holders), a zippered vinyl pouch and (most importantly) a pen!! How awesome is it to have an organizer that comes with a place to store its own pen. Now I never have to worry about searching for a pen when I want to write something there.
My Take
Pros:
There is room for all of your important information in here, and everything is well organized.
There's no worry about losing information that's stored electronically.
Never forget a birthday ever again!
Put stickers by important days/appointments so they'll stick out.
The plastic folders, business card holders and vinyl pouch are excellent for keeping papers you receive in an easy-to-find location.
It comes with a pen (and a place to store the pen)!!
The organizer is very affordable, and you can buy refills of ALL included pages for use in future years.
Cons:
While the organizer is small enough to carry in larger pocketbooks, it would take up too much space in the small purse I carry with me.
Price:
Overall:
I give the
Family Facts On-the-Go Organizer & Planner
a
9.5/10
!
How would you like to
win your very own Family Facts On-the-Go Organizer & Planner
?
Mandatory entry: (if you do not do this, the rest of your entries do not count!)
Visit the
Family Facts website
, comment here and tell me which other product you'd love to try.
Additional entries: (Please leave separate comments for each entry. One additional entry per action unless otherwise stated.)
1) Publicly follow this blog on Google Friend Connect or subscribe via RSS feed.
2) Follow
@TheTwinners
on Twitter and comment here with your Twitter screenname.
3)
Tweet
the following message once per day and comment here each time with the permalink to your tweet for 1 additional entry per tweet.
@TheTwinners has great #giveaways! Enter today to #win a Family Facts On-the-Go Organizer/Planner! #Giveaway ends 7/21. http://bit.ly/bLHycS
4) Become a fan of
The Twinners Reviews & Giveaways
on Facebook.
5)
Follow this blog
on Networked Blogs.
6) Follow my personal blog,
Elana's Musings
.
7) Subscribe to
Family Facts' mailing list
and comment here after you've confirmed your subscription.
8) Subscribe to The Twinners emails and comment here after you've confirmed your subscription.
9) Blog about this giveaway, make sure to directly link to this post and comment here with the URL for 2 additional entries (be sure to leave two separate comments).
10) Add my button to your blog and comment with the URL of your blog for 2 additional entries (be sure to leave two separate comments).
11) Get an unlimited number of additional entries for entering
other The Twinners giveaways
and/or commenting on a non-giveaway post (1 additional entry per CURRENT OPEN giveaway/non-giveaway post, and make sure to leave separate comments for each. Any comments for giveaways that are closed as of 7/7 or non-giveaway posts from before 6/30 WILL BE DELETED.)
12)
Enter my Baby Pool
and comment here with the name you used to guess.
13) Join Swagbucks using
this link
.
14) Vote for this blog by clicking each of the following icons for 1 additional entry per click (a total of 5 additional entries), and you can do this once per day! Make sure to comment 5 times every day that you click to let me know you clicked for each one.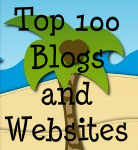 This giveaway will close on
July 21, 2010
at midnight.
The winner will be picked via random.org and will have 48 hours to respond to my email or another winner will be chosen.

Make sure to leave me your email address with at least one of your entries so I can email you if you win. If your email address is on your blogger profile or on your blog that's fine too. If I cannot find your email address, I will mention that when I post the winner of the giveaway, and you'll have 48 hours to email me or another winner will be drawn.

We were sent the Family Facts On-the-Go Organizer & Planner free of charge for the sole purpose of this review; no other compensation was received. All opinions expressed are my own.

This giveaway is an Editors' Pick on Prizey!
Subscribe To


Posts


Comments
Blogs to Find Giveaways