Jul 9, 2010
CLOSED

I really hate the toddler snack cups they sell at the store with plastic tops that catch on little hands. It's like trying to stick your fingers through the top of a "Wet Ones" container...painful. Thank goodness for
Munchie Mug
and their revolutionary snack cup for kids. Here's what their website has to say.
"
Munchie Mug
is 100% proudly made in America with safety in mind. Made of tough, durable, and recyclable No. 5 polypropylene from American suppliers, the plastic and color additives are approved for direct food contact according to FDA 21 CFR, sections 177.1520 and 170.39.
Munchie Mug
comes with a 16 oz. plastic jar that effectively holds 10 oz. of dry foodstuffs and is suitable for children 10 months and older. The unique patent pending lid screws on tight, assuring that it stays on and the food stays in. The
Munchie Mug
has been field tested for over a year, and has held up well to the satisfaction of its users."
Here is how it works... First, you unscrew the lid and put in the snack. (Simple enough, right?) :-) "Actually, the
Munchie Mug
features a screw on top that makes it very difficult for children to open. Because of the locking feature of the threads, the easiest way to open the Mug is to insert the four fingers of your left hand into the top of the mug while grasping the outside with your thumb. Holding the jar in your right hand, turn the lid clockwise in the direction the thumb is pointing to easily open the mug. It is not necessary to overly tighten the lid." (This is not as difficult as it sounds, trust me.)
The cloth opening on the Mug actually remains closed at all times, that is, until the child wants a snack. The child can easily and comfortably put his/her entire hand through the soft, non-scratchy opening to grab the snack. The hand is then freely withdrawn through the opening while holding the snack. When the hand is removed, the cloth opening closes by itself. When the Mug is not being used, you can screw on the enclosed (solid) stay fresh lid.
To clean the mug, you can either wash it by hand or put it on the top rack of your dishwasher. (And don't forget to wash it before your first use as well.) The cloth will hold some moisture after washing. To dry it, press against both sides of the fabric at the same time with two pieces of dry cloth or paper towels. Blot it a few times and the fabric should be dry enough to use.
My Take
The first thing I noticed was actually after I washed the Mug for the first time. I followed the instructions to dry the cloth top (since I had washed it by hand), and the cloth actually dried very quickly when I blotted it with a towel. I thought for sure I would still have to wait a while in order to use it, but I could have put the snack in the Mug right then without worrying about any lingering wetness. Very cool! As for using it, I can actually get my hand into the mug through the cloth opening. The cloth closes right around my hand so no snack would be able to escape, and it is *so* soft. No more scratched, sore hands! The top screws on and off easily for an adult, but there's no way a toddler would be able to unscrew it.
Pros:
It has a secure screw-on top with an easy-to-grip handle.
The fabric closure is very soft.
It's very easy to clean and top-rack dishwasher safe.
You can put many different types of snacks in here--cereal, dried fruit, crackers, anything!
The stay-fresh lid is included so you can keep snacks fresh when not using the mug.
The mug is a great size, 16oz, so even the hungriest of toddlers will have enough to eat.
It's made of 100% recyclable materials and eliminates the waste created by using plastic baggies.
It's made of all FDA food-grade compliant materials.
It's made in the USA!
It comes in three great colors.
Cons:
It's a slightly expensive up-front cost, but imagine the amount you'll be saving on plastic baggies!
Price:
You can buy a
Munchie Mug
for $15.95 (USA shipping included) ($$$$)
Overall:
I give the
Munchie Mug
a
9.5/10
!
One very lucky reader will
win their very own Munchie Mug in their choice of color
(pink, blue or yellow).
Mandatory entry: (if you do not do this, the rest of your entries do not count!)
Visit the
Munchie Mug website
, comment here and tell me what your favorite feature is.
Additional entries: (Please leave separate comments for each entry. One additional entry per action unless otherwise stated.)
1) Publicly follow this blog on Google Friend Connect or subscribe via RSS feed.
2) Purchase a
Munchie Mug
and receive 10 additional entries! (Leave 10 separate comments.)
3) Follow
@TheTwinners
on Twitter and comment here with your Twitter screenname.
4)
Tweet
the following message once per day and comment here each time with the permalink to your tweet for 1 additional entry per tweet.
@TheTwinners has great #giveaways!! Enter today to #win a Munchie Mug! #Giveaway ends 7/23. http://bit.ly/bQzadr
5) Become a fan of
The Twinners Reviews & Giveaways
on Facebook.
6)
Follow this blog
on Networked Blogs.
7) Follow my personal blog,
Elana's Musings
.
8) Subscribe to The Twinners emails and comment here after you've confirmed your subscription.
9) Blog about this giveaway, make sure to directly link to this post and comment here with the URL for 2 additional entries (be sure to leave two separate comments).
10) Add my button to your blog and comment with the URL of your blog for 2 additional entries (be sure to leave two separate comments).
11) Get an unlimited number of additional entries for entering
other The Twinners giveaways
and/or commenting on a non-giveaway post (1 additional entry per CURRENT OPEN giveaway/non-giveaway post, and make sure to leave separate comments for each. Any comments for giveaways that are closed as of 7/9 or non-giveaway posts from before 7/2 WILL BE DELETED.)
12)
Enter my Baby Pool
and comment here with the name you used to guess.
13) Join Swagbucks using
this link
.
14) Vote for this blog by clicking each of the following icons for 1 additional entry per click (a total of 5 additional entries), and you can do this once per day! Make sure to comment 5 times every day that you click to let me know you clicked for each one.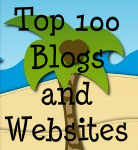 This giveaway will close on
July 23, 2010
at midnight.
You must live in the US to enter. The winner will be picked via random.org and will have 48 hours to respond to my email or another winner will be chosen.

Make sure to leave me your email address with at least one of your entries so I can email you if you win. If your email address is on your blogger profile or on your blog that's fine too. If I cannot find your email address, I will mention that when I post the winner of the giveaway, and you'll have 48 hours to email me or another winner will be drawn.

We were sent the Munchie Mug free of charge for the sole purpose of this review; no other compensation was received. All opinions expressed are my own.

This giveaway is an Editors' Pick on Prizey!
Subscribe To


Posts


Comments
Blogs to Find Giveaways