Jul 12, 2010
CLOSED

This is probably the yummiest review I've had the pleasure of doing. :-) I've been having a lot of trouble keeping my weight under control during this pregnancy, but when I crave something sweet I can just pop a VitaTop or VitaBrownie into the microwave and have a delicious, healthy, low-cal snack in 30 seconds. Here is a picture of the amazing sampler pack that I received:
In here were ten different types of VitaTops and a package of four
VitaBrownies
. Here are the types of VitaTops in the sampler:
Chocolate Mint VitaTops
Banana Nut VitaTops
Triple Chocolate Chunk VitaTops
Deep Chocolate VitaTops
Fudgy Peanut Butter Chip VitaTops
Golden Corn VitaTops
CranBran VitaTops
Apple Crumb VitaTops
RaisinBran VitaTops
BlueBran VitaTops
My Take
My favorite VitaTops were the
Deep Chocolate VitaTops
and the
Fudgy Peanut Butter Chip VitaTops
. I really do love my chocolate. :-) And I was surprised at how much I liked the
Chocolate Mint VitaTops
, because I generally don't like mint, but these were fantastic. I have been craving sweets during this pregnancy, and honestly it's these VitaTops, VitaBrownies and Skinny Cow ice creams that keep me going without the guilt. The best part is, they're kosher! (Well of course they are or I wouldn't be eating them...) If you're curious, they are supervised by KVH and most of their VitaTops are dairy. You are supposed to keep Vitalicious products frozen, and you can either heat them in the microwave or let them thaw, but I HIGHLY recommend microwaving them. They come out all warm and gooey. :-)
Pros:
All Vitalicious products are all natural with no artificial additives or preservatives.
All of their products are also kosher certified.
All Vitalicious products (except the 4oz VitaMuffins) are 100 calories and many have only 1.5g fat.
Their products are made with whole wheat flour and egg whites.
Vitalicious products have the right balance of nutrients, protein and B vitamins helps keep your energy levels high throughout the day.
All Vitalicious products contain high fiber & wholesome natural ingredients to satisfy your hunger and conquer your cravings.
Vitalicious products also contain 15 important vitamins & minerals that your body needs, such as calcium, vitamin D, iron, folic acid & more.
Each portion is wholesome and healthy. Vitalicious products are 100 calories per 2 oz. serving size, so you no longer need to settle for tiny portions.
There are 15 delicious flavors to choose from as well as 2 sugar-free varieties!
Cons:
They are not allergen free (nuts, dairy, etc.), so if you have food allergies you need to be careful. My husband is allergic to nuts and also can't have honey, so we have to make sure we read food labels like crazy.
The bran flavors are not as flavorful as the chocolate ones, but maybe that's because I'm particularly partial to chocolate...
Because there are no preservatives, you need to clear out space in your freezer for these treats. This can be difficult for some (hehe us!) who have smaller freezers, but I'm sure you'll find the space.
They are expensive, but so are protein bars.
Price:
12 VitaTops are $14.45 - $18.50 + shipping ($$$$)
16 VitaBrownies are $22.65 - $24.99 + shipping ($$$$)
16 VitaMuffins are $15.45 - $23.15 + shipping ($$$$)
Overall:
I give
Vitalicious
products an
8/10
.
One of you lucky readers out there will get to
win the same sampler pack that I received
!! (I am so jealous that I can't enter...)
Mandatory entry: (if you do not do this, the rest of your entries do not count!)
Visit the
Vitalicious website
, comment here and tell me which flavor you think would be your favorite.
Additional entries: (Please leave separate comments for each entry. One additional entry per action unless otherwise stated.)
1) Publicly follow this blog on Google Friend Connect or subscribe via RSS feed.
2) Follow
@vitamuffin
on Twitter and comment here with your Twitter screenname.
3) Follow
@TheTwinners
on Twitter and comment here with your Twitter screenname.
4)
Tweet
the following message once per day and comment here each time with the permalink to your tweet for 1 additional entry per tweet.
@TheTwinners has great #giveaways!! Enter today to #win a Vitalicious @vitamuffin sampler pack! #Giveaway ends 7/26. http://bit.ly/d5sHE3
5) Become a fan of
Vitalicious
on Facebook.
6) Become a fan of
The Twinners Reviews & Giveaways
on Facebook.
7)
Follow this blog
on Networked Blogs.
8) Follow my personal blog,
Elana's Musings
.
9) Subscribe to
Vitalicious' mailing list
and comment here after you've confirmed your subscription. (link is on the right sidebar)
10) Subscribe to The Twinners emails and comment here after you've confirmed your subscription.
11) Blog about this giveaway, make sure to directly link to this post and comment here with the URL for 2 additional entries (be sure to leave two separate comments).
12) Add my button to your blog and comment with the URL of your blog for 2 additional entries (be sure to leave two separate comments).
13) Get an unlimited number of additional entries for entering
other The Twinners giveaways
and/or commenting on a non-giveaway post (1 additional entry per CURRENT OPEN giveaway/non-giveaway post, and make sure to leave separate comments for each. Any comments for giveaways that are closed as of 7/12 or non-giveaway posts from before 7/5 WILL BE DELETED.)
14)
Enter my Baby Pool
and comment here with the name you used to guess.
15) Join Swagbucks using
this link
.
16) Vote for this blog by clicking each of the following icons for 1 additional entry per click (a total of 5 additional entries), and you can do this once per day! Make sure to comment 5 times every day that you click to let me know you clicked for each one.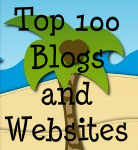 This giveaway will close on
July 26, 2010
at midnight.
You must live in the US to enter. The winner will be picked via random.org and will have 48 hours to respond to my email or another winner will be chosen.

Make sure to leave me your email address with at least one of your entries so I can email you if you win. If your email address is on your blogger profile or on your blog that's fine too. If I cannot find your email address, I will mention that when I post the winner of the giveaway, and you'll have 48 hours to email me or another winner will be drawn.

We were sent the Vitalicious Sampler Pack free of charge for the sole purpose of this review; no other compensation was received. All opinions expressed are my own.
Subscribe To


Posts


Comments
Blogs to Find Giveaways