Jul 23, 2010
CLOSED

Have you ever wanted your child to be able to play on the computer without worrying about him/her getting into your files, deleting things, or even visiting websites you wouldn't approve of?
Zoodles
is your answer!
Zoodles
is a kid web browser which gives kids a safe place to play and learn online. Kids can have trouble navigating websites and may stumble onto sites that are just not appropriate for them, so
Zoodles
isn't like other web browsers.
Zoodles
is a FREE browser made just for kids that is simple to use with many fun activities. And they can use it ALL BY THEMSELVES! Kids love to be independent, and here is their chance. Once you've launched the
Zoodles
browser from your desktop, your child will see a full-screen mode of
Zoodles
that will keep them from exiting out and finding inappropriate content or accidentally deleting your important files.
What could be more fun than a virtual "Playground" filled with puzzles, games and all sorts of fun activities? How about one that grows with your child to adapt to his/her age and ability? With
Zoodles
, kids don't need to know how to read or type to get around. In fact, their kid-friendly interface has gotten rid of "back" buttons and URL bars to make browsing easy and appealing for kids.
With
Zoodles
, your child ONLY has access to websites and pages that have been carefully screened by their team of educational experts. This means that he or she is always safe inside of the
Zoodles
browser. If your child ever tries to navigate elsewhere, the
Zoodles
browser will block them and take them safely back to the Playground where they can choose another game. Extra security is provided by the
Zoodles Adblocker
, which strips out ads targeted towards your child, and
Zoodles violence filtering
, a comprehensive rating system that gives parents superior control over how much violence their children are exposed to. Both ad blocking and violence filtering are free for a trial period, and then available only to
Zoodles Premium Members
.
Zoodles
prides itself on finding the best educational content on the web. Their games cover not only the traditional school subjects like Math and Reading, but also more nontraditional subjects like Design, Memory Skills, Computer Literacy, and much more! Their Education Team works rates every game based on national and state standards, providing you with invaluable information about the skills your child develops while using their browser.
Zoodles
also has powerful parental controls so you can customize the games and activities in your child's Playground. If you don't want your child using a specific game, website, or branded character, that's not a problem. Just set up what you want to block, and
Zoodles
will remove all related games from your child's Playground. Also, say you have a child that's falling behind in math.
Zoodles
lets you emphasize educational subjects in your child's Playground so he or she can spend more time playing games in those subject areas. Additional parental controls include the ability to set time limits, block videos or printables, and even set violence filters. Parental controls are free for a trial period and then available only to
Zoodles Premium Members
.
The
Zoodles play timer
lets parents control how long their kids can play on Zoodles. You can set time limits ranging from half an hour to 8 hours a day, and change these settings depending on whether it's the weekend or weekday. Once time runs out, kids are safely brought back to the family log-in screen, and the browser stays in full-screen mode. The
Zoodles play timer
is free for a trial period and then available only to
Zoodles Premium Members
.
With the
Zoodles
Parent Dashboard, you can view vibrant, detailed reports on all your child's activity inside of
Zoodles
and stay up-to-date on his or her rapidly changing interests. By keeping track of what games they enjoy and what subjects they excel in, the
Zoodles
Parent Dashboard gives you the tools to understand and participate in your child's learning journey. Access to the Parent Dashboard is free for a trial period, and then available only to
Zoodles Premium Members
.
Zoodles
Parent Play-Along mode is their way of letting parents play side by side with children who can't use a mouse on their own. By explaining written instructions or clicking where your child points, you have the chance to truly guide your child's
Zoodles
experience. In Parent Play-Along mode, we provide parents with the text titles of games and also give unrestricted access to
Zoodles
-approved games and websites, including advertisements and informational sections of sites that we normally block from children. This feature gives you greater flexibility as you play and learn with your child.
My Take
I signed up for a
Zoodles
membership, and the first thing I noticed upon adding my children was that they actually have games for 1-year-olds! My kids aren't quite developmentally ready for the games yet, but I think it's because they were preemies. I'm really excited to be able to use the Parent Play-Along mode with them when they're ready. I might even play the games with them before they can really understand because it could still help their cognitive development. In either case, I love how this browser grows with your child, and you can personalize the browser for each of your children, no matter what their ages. That way you can see how each child is doing separately and help them in whatever areas they need extra assistance.
Pros:
The browser keeps your child safe from inappropriate websites and keeps your files safe from your kids.
Zoodles grows with your child, so the games change as your child gets older.
Zoodles games are educational!
The browser allows you to track each child separately and only shows age-appropriate games to each specific child.
The browser is FREE to use, unless you want the extra premium features.
With a premium membership you can also choose to block ads and filter violence.
You can also set time limits and emphasize different subjects for each child.
Parents can monitor how their children are doing with the games and see which are their best subjects.
You can also play along with your younger kids before they're able to use a computer by themselves.
Cons:
The premium membership is moderately expensive, but definitely worth it for the extras, and you can save money by paying for the whole year at once.
Cost:
Premium membership is $7.95 per month, $39.95 for 6 months or $59.95 for the entire year. ($$$)
Overall:
I give
Zoodles
a
9.5/10
!
THREE
lucky readers will each
win a 3-month premium membership to Zoodles
.
Mandatory entry: (if you do not do this, the rest of your entries do not count!)
Visit the
Zoodles website
, comment here and tell me your favorite feature(s).
Additional entries: (Please leave separate comments for each entry. One additional entry per action unless otherwise stated.)
1) Publicly follow this blog on Google Friend Connect or subscribe via RSS feed.
2) Sign up for a FREE membership to
Zoodles
for 1 additional entry, or sign up for a PREMIUM membership to
Zoodles
for 10 additional entries.
3) Follow
@Zoodles
on Twitter and comment here with your Twitter screenname.
4) Follow
@TheTwinners
on Twitter and comment here with your Twitter screenname.
5)
Tweet
the following message once per day and comment here each time with the permalink to your tweet for 1 additional entry per tweet.
@TheTwinners has great #giveaways!! Enter today to #win a 3-month premium membership to @Zoodles! #Giveaway ends 8/6. http://bit.ly/bYvyhR
6) Become a fan of
Zoodles
on Facebook.
7) Become a fan of
The Twinners Reviews & Giveaways
on Facebook.
8)
Follow this blog
on Networked Blogs.
9) Follow the
Zoodles blog
.
10) Follow my personal blog,
Elana's Musings
.
11) Subscribe to The Twinners emails and comment here after you've confirmed your subscription.
12) Blog about this giveaway, make sure to directly link to this post and comment here with the URL for 2 additional entries (be sure to leave two separate comments).
13) Add my button to your blog and comment with the URL of your blog for 2 additional entries (be sure to leave two separate comments).
14) Get an unlimited number of additional entries for entering
other The Twinners giveaways
and/or commenting on a non-giveaway post (1 additional entry per CURRENT OPEN giveaway/non-giveaway post, and make sure to leave separate comments for each. Any comments for giveaways that are closed as of 7/23 or non-giveaway posts from before 7/16 WILL BE DELETED.)
15)
Enter my Baby Pool
and comment here with the name you used to guess.
16) Join Swagbucks using
this link
.
17) Vote for this blog by clicking each of the following icons for 1 additional entry per click (a total of 5 additional entries), and you can do this once per day and make sure to comment on all giveaways you're in! Make sure to comment 5 times every day that you click to let me know you clicked for each one.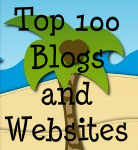 This giveaway will close on
August 6, 2010
at midnight.
The winner will be picked via random.org and will have 48 hours to respond to my email or another winner will be chosen.

Make sure to leave me your email address with at least one of your entries so I can email you if you win. If your email address is on your blogger profile or on your blog that's fine too. If I cannot find your email address, I will mention that when I post the winner of the giveaway, and you'll have 48 hours to email me or another winner will be drawn.

We were provided with a free 6-month premium membership to Zoodles free of charge for the sole purpose of this review; no other compensation was received. All opinions expressed are my own.
Subscribe To


Posts


Comments
Blogs to Find Giveaways