Aug 16, 2010
CLOSED

The twins LOVE being read to, and I love reading to them! I know that it's so important for their growth and development, and it's even better when the books I read teach them important concepts like letters, numbers, colors, animals, etc.
Barefoot Books
began with two mothers who wanted their children to have books that would feed the imagination while instilling a respect for diversity and a love of the planet. Today, they are a world-wide community of writers, artists, storytellers, musicians and others who are committed to providing timeless stories and captivating art that can help children become happy, engaged members of a global society.
Explore. Imagine. Create. Connect. Give Back. That's what Barefoot Books is all about. It's exploring other cultures, our planet, ourselves. It's making time for make-believe and letting imaginations run wild and free. Most of all, it's about using the power of stories to nourish the creative spark in everyone and strengthen connections with family, the global community, and the earth.
My Take
I was sent four fantastic
Barefoot Books
:
Bear in a Square
,
Octopus Opposites
,
You and Me
, and
Baby's First Journal
.
Bear in a Square
This book is all about shapes — triangles on the waves, diamonds on the crown, stars in the sky, etc. Rhyme, repetition and counting establish this book of shapes, and a two-page spread recapping the shapes and colors reinforces the educational building blocks. The book is meant for ages 2-6, but I think the twins will enjoy it in any case...I surely did! The book is educational and fun. It's presented in such a way that will engage a child and encourage them to learn. For example, the first page says "Find the bear in the square" and in the illustration are several squares, so the child must find which square has the bear and point it out to you. Obviously my twins are not at that stage yet, but they will be eventually. All of the pages go in a similar vein..."Find the hearts in the queen's hair", "Find the moons in the cave", "Find the ovals in the park", etc. And the two page recap at the end of the book is great! It has all of the different shapes that were presented in the book right in front of you so you and your child can go over them once again. This is such a fun and easy way to learn. And the illustrations in the book are clear and colorful, further engaging your child and keeping his/her attention, and the rhyming is excellent. I give
Bear in a Square
a
10/10
!
Octopus Opposites
This is a book about opposites and is written for children ages 1-4. Empty, full; push, pull; young, old; hot, cold! The creatures in this vibrant book range from friendly elephants to exotic kookaburras, each with a pair of opposites to share. A companion to
Alligator Alphabet
and
Counting Cockatoos
,
Octopus Opposites
encourages youngsters to find opposites all over the place in their own worlds. The learning continues at the end, where readers find out where each of the animals makes its home. This book makes learning opposites easy. It takes the same animal and shows how it can be an opposite. For example, the first page is "Octopus fat, octopus thin" with a picture of two octopi (one fat and one thin). This way you are comparing something to itself rather than two different animals. It makes a lot more sense to a child than comparing an old man to a young kitten as an opposite. The book also has fantastic color illustrations and rhymes, just like
Bear in a Square
. And, once again, there are several pages in the back for a recap. Two of them show the different animals that were talked about in the book and where you might find them (octopi in the water, polar bears on ice, etc.) and a final page which shows all of the opposites that were discussed earlier. I give
Octopus Opposites
a
10/10
!
You and Me
The characters in this book play an imaginary game of opposites and contrasts: they explore valleys and hills, light and dark, and hot and cold, but find that, in the end, it's best when "You're you, and I'm me." The book is written for ages 1-4 and allows you to imagine yourself in a variety of situations along with the boy and girl. One thing that I love about this book is that it alternates between the girl saying "I'm this; You're that" and the boy saying "I'm this; You're that". This way it's not focused on one gender or the other.
You and Me
is another book about opposites, but it is very different from the opposites found in
Octopus Opposites
. Some of these opposites are more abstract, such as "I'm wild; You're tame", and others are fun, like "You're sunshine; I'm rain". The pictures are well drawn and colorful, and I love the rhyming text. There's no recap at the end, but the girl and boy of the text take a bow on the final page, as if they just finished putting on a play. I give
You and Me
a
9.5/10
!
Baby's First Journal
With this book you can capture the precious memories of your baby's first year in a spiral and cloth bound journal. With special sections for your baby's "firsts" and favorites, photographs, captions and more, all the important moments will be saved for years to come. My favorite part is that the book includes six colorful pockets for holding mementos and keepsakes...something I haven't seen in any other baby book. I also love how the illustrations on the pages are done in such a way that make it look as if the drawings are made of felt stitched onto the page. I'm really excited to have this for the new baby and can't wait to start filling it out. I didn't do so well on the twins' baby books, so hopefully I'll do better on this one. :-) There are so many places to paste photos, and the "fill in the blanks" are so much easier than the ones in the twins' books...one thing that stopped me from filling out their books very well. I give
Baby's First Journal
a
10/10
!
Cost:
Overall:
We give
Barefoot Books
a
10/10
!
How would you like to
win your choice of one book from Barefoot Books
?
Mandatory entry: (if you do not do this, the rest of your entries do not count!)
Visit the
Barefoot Books website
, comment here and tell me which book you would choose if you won.
Additional entries: (Please leave separate comments for each entry. One additional entry per action unless otherwise stated.)
1) Make any purchase at
Barefoot Books
for 10 additional entries!
2) Publicly follow this blog on Google Friend Connect or subscribe via RSS feed.
3) Follow
@livebarefoot
on Twitter and comment here with your Twitter screenname.
4) Follow
@TheTwinners
on Twitter and comment here with your Twitter screenname.
5)
Tweet
the following message once per day and comment here each time with the permalink to your tweet for 1 additional entry per tweet.
@TheTwinners has #giveaways! Enter to #win a Barefoot Books children's book from @livebarefoot! #Giveaway ends 8/30. http://bit.ly/aA5qs4
6) Become a fan of
Barefoot Books
on Facebook.
7) Become a fan of
The Twinners Reviews & Giveaways
on Facebook.
8)
Follow this blog
on Networked Blogs.
9) Follow my personal blog,
Elana's Musings
.
10) Subscribe to The Twinners emails and comment here after you've confirmed your subscription.
11) Blog about this giveaway, make sure to directly link to this post and comment here with the URL for 2 additional entries (be sure to leave two separate comments).
12) Add my button to your blog and comment with the URL of your blog for 2 additional entries (be sure to leave two separate comments).
13) Get an unlimited number of additional entries for entering
other The Twinners giveaways
and/or commenting on a non-giveaway post (1 additional entry per CURRENT OPEN giveaway/non-giveaway post, and make sure to leave separate comments for each. Any comments for giveaways that are closed as of 8/16 or non-giveaway posts from before 8/9 WILL BE DELETED.)
14)
Enter my Baby Pool
and comment here with the name you used to guess.
15) Join Swagbucks using
this link
.
16) Vote for this blog by clicking each of the following icons for 1 additional entry per click (a total of 5 additional entries), and you can do this once per day and make sure to comment on all giveaways you're in! Make sure to comment 5 times every day that you click to let me know you clicked for each one.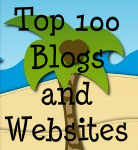 This giveaway will close on
August 30, 2010
at midnight.
You must be from the US or Canada to enter. The winner will be picked via random.org and will have 48 hours to respond to my email or another winner will be chosen.

Make sure to leave me your email address with at least one of your entries so I can email you if you win. If your email address is on your blogger profile or on your blog that's fine too. If I cannot find your email address, I will mention that when I post the winner of the giveaway, and you'll have 48 hours to email me or another winner will be drawn.

We were sent 4 books from Barefoot Books free of charge for the sole purpose of this review; no other compensation was received. All opinions expressed are my own.

This giveaway is an Editors' Pick on Prizey!
Subscribe To


Posts


Comments
Blogs to Find Giveaways