Aug 15, 2010
CLOSED

My hubby and I are always looking for better ways to cloth diaper the twins. When we started out we really didn't know what we were doing and bought a ton of bumGenius 3.0s (whose velcro is dying a horrible and painful death). So we decided that snaps were a better choice, but weren't prepared to buy a ton of new diapers.
Nicki's Diapers
offered to let us try their own
Best Bottom Diapers
, which are available in both snaps and velcro.
My Take
The three main things I think about when trying out new cloth diapers are:
Will the diaper leak?
How much liquid can the diaper hold?
And will it fit my kids?
Let answer the questions backwards. The diaper is one-size, which means it should fit children from birth to 35 lbs. So far we know that it fits my son (20 lbs?) and my daughter (25 lbs?) perfectly on the largest setting. Yay! We aren't sure how much the diaper can hold, because we are too nervous to try it overnight with my daughter (our big wetter), but it doesn't overflow during the day even when we go an extended period without changing. Which brings us to the first question--no, the diaper does not leak! Woo!!!! There are these really neat side channels which hug the child's leg without causing indentations or chafing and that helps keep everything inside the diaper.
Pros:
The diaper shells are one size, so I can use them both for my newborn (when she arrives) and for my twins.
The diapers are available in both velcro and snaps.
The shell can be reused if it isn't dirty, so you don't need as many of them. Just snap in a new insert and you're ready to go!
If you like to buy organic products, they also have an organic cotton insert option.
The diapers do not leak because of the special leg gussets, and they really do fit perfectly on different sized babies.
They are fast drying, easy to use, trim fitting, and very absorbent.
Although I'm probably not supposed to, I feel comfortable using my regular diaper cream with these diapers (which I am not comfortable doing with the bumGenius ones).
This diaper really takes the pros of all different types of diapers (all-in-one, pocket, fitted and prefold) and puts it into one.
They come in seven really neat colors (although I do wish they had one that was blue without green).
At Nicki's Diapers you get free shipping on orders above $75 and a free gift on orders above $100!
Cons:
You need to buy different sizes of inserts to fit the diaper's three sizes. This makes the cost go WAY up, but wouldn't feel so bad on your pockets if you bought them as the child was growing
Also, if you want to use the diapers overnight, there are separate overnight inserts to buy for each of the different sizes.
With all of the extra inserts to buy, this is a more expensive option than going with bumGenius pocket diapers (see cost comparison below).
With bumGenius diapers you cannot reuse the shells, so you need more of those actual diapers than you would need
Best Bottom shells
. Also, bumGenius diapers automatically come with one infant size insert (which you can use as a doubler) and a large insert which can fold down and be used as a medium size as well. Now then, at
Nicki's Diapers
, 21 bumGenius 4.0 pocket diapers is $355.95. To get approximately the same usage from
Best Bottom Diapers
you would need:
10 shells = $169.50
20 small = $75
20 medium = $75
20 large = $75
4 overnight small = $26
4 overnight medium = $26
4 overnight large = $26
Total = $472.50
That's a difference of $116.55. Obviously even with the extra cost it's still going to be way less expensive than using disposables, and with the several benefits that
Best Bottom Diapers
have over the bumGenius pocket diapers, it may be worth the extra $$.
Cost:
Best Bottom Diaper shells are $16.95 each. ($$$$)
Regular inserts are $3.75 each.($$$$)
Organic inserts are $5.75 each. ($$$$$)
Overnight inserts are $6.50 each. ($$$$$)
Overall:
We give
Best Bottom Diapers
an
8.5/10
.
One lucky reader will
win a Best Bottom Diaper shell and 3 Stay Dry inserts (your choice of color, closure and size).
Mandatory entry: (if you do not do this, the rest of your entries do not count!)
Visit the
Nicki's Diapers website
, comment here and tell me about another product you'd love to try.
Additional entries: (Please leave separate comments for each entry. One additional entry per action unless otherwise stated.)
1) Publicly follow this blog on Google Friend Connect or subscribe via RSS feed.
2) Follow
@nickisdiapers
on Twitter and comment here with your Twitter screenname.
3) Follow
@TheTwinners
on Twitter and comment here with your Twitter screenname.
4)
Tweet
the following message once per day and comment here each time with the permalink to your tweet for 1 additional entry per tweet.
@TheTwinners has great #giveaways! Enter today to #win a @nickisdiapers Best Bottom Diaper! #Giveaway ends 8/29. http://bit.ly/atFr9U
5) Become a fan of
Nicki's Diapers
on Facebook.
6) Become a fan of
The Twinners Reviews & Giveaways
on Facebook.
7)
Follow this blog
on Networked Blogs.
8) Follow my personal blog,
Elana's Musings
.
9) Subscribe to
Nicki's Diapers email newsletter
.
10) Subscribe to The Twinners emails and comment here after you've confirmed your subscription.
11) Blog about this giveaway, make sure to directly link to this post and comment here with the URL for 2 additional entries (be sure to leave two separate comments).
12) Add my button to your blog and comment with the URL of your blog for 2 additional entries (be sure to leave two separate comments).
13) Get an unlimited number of additional entries for entering
other The Twinners giveaways
and/or commenting on a non-giveaway post (1 additional entry per CURRENT OPEN giveaway/non-giveaway post, and make sure to leave separate comments for each. Any comments for giveaways that are closed as of 8/15 or non-giveaway posts from before 8/8 WILL BE DELETED.)
14)
Enter my Baby Pool
and comment here with the name you used to guess.
15) Join Swagbucks using
this link
.
16) Vote for this blog by clicking each of the following icons for 1 additional entry per click (a total of 5 additional entries), and you can do this once per day and make sure to comment on all giveaways you're in! Make sure to comment 5 times every day that you click to let me know you clicked for each one.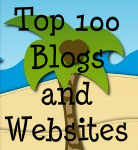 This giveaway will close on
August 29, 2010
at midnight.
The winner will be picked via random.org and will have 48 hours to respond to my email or another winner will be chosen.

Make sure to leave me your email address with at least one of your entries so I can email you if you win. If your email address is on your blogger profile or on your blog that's fine too. If I cannot find your email address, I will mention that when I post the winner of the giveaway, and you'll have 48 hours to email me or another winner will be drawn.

We were sent a Best Bottom Diaper shell and 3 Stay Dry inserts from Nicki's Diapers free of charge for the sole purpose of this review; no other compensation was received. All opinions expressed are my own.

This giveaway is an Editors' Pick on Prizey!
Subscribe To


Posts


Comments
Blogs to Find Giveaways