Dec 10, 2010
I am completely addicted to coffee (decaf, of course). Every morning I have to have my daily Dunkin' Donuts fix, mainly because it's terribly difficult to find a working water fountain at school and it's either bring something with me or go thirsty. In an attempt to save money, I went looking for an instant decaf coffee that would suffice, but with no luck. Then I bought a French Press from a friend of mine and tried to make Dunkin' Donuts decaf coffee at home...and I failed miserably (and broke a part of the press as to make it unusable). *sigh*
Tassimo
recently contacted me to review their
T20 Brewbot
, and I jumped at the chance to find something that would be less expensive than (and just as tasty as) buying a large decaf every morning.
My Take
The picture above is my brand new
Tassimo T20 Brewbot
straight out of the box. There was no setup required...just take it out and plug it in. Before making my first cup of coffee, the only thing I needed to do was to clean the machine. This was very easy. Just fill the water tank in back, put the cleaning T Disc into the machine and press the button. Repeat the button pressing four more times and that's it! The water I put into the tank was immediately heated to boiling and run through the machine. The water tank is easily removed and replaced with one hand and holds 1.5 liters. The cleaning T Disc is also stored neatly just below the water tank, as you can see from the picture below. This way it won't get lost!
Tassimo
also sent me a red brewer kit, which gives the machine a boost of color. Replacing the white background with the red one was simple and quick. It took about 5 seconds, if that. The brewer kits are great not only to make your machine look good, but if one gets dirty you always have a spare to click right in while you wash the other. Check out how stylish my
Brewbot
looks with the red brewer kit!
Tassimo
offers more than 40 beverage and flavor varieties to satisfy everyone's drink cravings. You can buy T Discs from 13 distinctive beverage brands including Milka, Gevalia, Maxwell House, Suchard, Mastro Lorenzo, Twining's, Kenco, Jacob's, TAZO, Nabob, Carte Noire and Seattle's Best Coffee.
Tassimo
even satisfies your Starbucks coffee cravings with a great variety of Starbucks coffees – including Cappuccino Primo and Latte Primo.
Because I only drink decaf coffee, I asked
Tassimo
to send me only decaf samples, and they were happy to oblige. They sent regular decaf coffee as well as decaf cappuccino. The neat part about their cappuccino is that the espresso and the frothed milk are two separate T Discs. This way you always have freshly foamed milk in your cappuccino! And, if you'd prefer to have espresso without the milk one morning, you can do that instead.
Now it was time for me to make my coffee. You can see the T Disc inside the machine in the picture above. It fits right in, with the barcode down, so the machine can read the barcode and know what drink you're making. Then you just press the button and the coffee makes itself. You can see below how it's going right into the cup...and I'm waiting with baited breath. :-)
First of all, the machine is very quiet when it's making coffee. I could easily brew myself a cup without waking the twins. I also wanted to know just how long it would take for my cup to be filled, so I timed it. It was only seconds from the time I pressed the button until the coffee was already dripping. (And don't forget that the water in the tank was room temperature, not boiling.) Altogether it took about two minutes for the entire process to be completed, from pushing the button until I removed my mug. That's just about enough time for me to get the milk and Splenda ready for the cup.
Yay! Coffee's done and piping hot! I added my milk and sugar then took a taste. Yum. I'm going to seriously consider making a permanent switch to the Tassimo from my usual Dunkin' ritual. It's easy and quick, and it costs less than buying it ready made from a coffee shop. I can also choose from a wide variety of brands and even make tea if I want to. The only drawback is that none of their T Discs are marked kosher. This isn't a problem for plain, black coffee (or espresso), which does not need a kosher marking, but if you like flavored coffee then you'll have to add your own flavoring. I think it would be a very, very good idea for them to obtain kosher supervision on their coffee and teas (as many of the brands they sell are marked kosher in the can forms anyway). This would open up a huge market!
Cost:
You can usually buy the
Tassimo T20 Brewbot
for $129.99, but right now they're having a
special
for $25 off AND they're giving you two free packages of T Discs with it. ($$$$)
Overall:
We give the
Tassimo T20 Brewbot
a
9/10
! (Minus 1 point for not having kosher certification.)
One very lucky reader will
win a Tassimo T20 Brewbot
! This is a very short giveaway, ending in one week, so get your entries in now!! Also, the winner will need to respond to my email within 24 hours so
Tassimo
can ship out the
Brewbot
in time for the holidays.
Mandatory entry: (if you do not do this, the rest of your entries do not count!)
First, you must publicly follow this blog on Google Friend Connect. Then, visit the
Tassimo website
, comment here and tell me about your favorite T Disc flavor.
Additional entries: (Please leave separate comments for each entry. One additional entry per action unless otherwise stated.)
1) Subscribe to this blog via RSS feed.
2) Follow
@tassimotaster
on Twitter and comment here with your Twitter screenname.
3) Follow
@TheTwinners
on Twitter and comment here with your Twitter screenname.
4)
Tweet
the following message once per day and comment here each time with the permalink to your tweet for 1 additional entry per tweet.
@TheTwinners has great #giveaways! Enter today to #win a #Tassimo T20 Brewbot! #Giveaway ends 12/16. http://bit.ly/fUDyUf
5) Become a fan of
Tassimo
on Facebook, and be sure to let them know that The Twinners sent you!
6) Become a fan of
The Twinners Reviews & Giveaways
on Facebook.
7)
Follow this blog
on Networked Blogs.
8) Follow my personal blog,
Elana's Musings
.
9) Subscribe to The Twinners emails and comment here after you've confirmed your subscription.
10) Blog about this giveaway, make sure to directly link to this post and comment here with the URL for 2 additional entries (be sure to leave two separate comments).
11) Add my button to your blog and comment with the URL of your blog for 2 additional entries (be sure to leave two separate comments).
12) Get an unlimited number of additional entries for entering
other The Twinners giveaways
and/or commenting on a non-giveaway post (1 additional entry per CURRENT OPEN giveaway/non-giveaway post, and make sure to leave separate comments for each. Any comments for giveaways that are closed as of 12/10 or non-giveaway posts from before 12/3 WILL BE DELETED.)
13)
Enter my Baby Pool
and comment here with the name you used to guess. (This will only be open until 12/16!)
14) Join Swagbucks using
this link
.
15) Vote for this blog by clicking each of the following icons for 1 additional entry per click (a total of 4 additional entries), and you can do this once per day and make sure to comment on all giveaways you're in! Make sure to comment 4 times every day that you click to let me know you clicked for each one.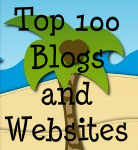 This giveaway will close on
December 16, 2010
at midnight.
The winner will be picked via random.org and will have 24 hours to respond to my email or another winner will be chosen.

Make sure to leave me your email address with at least one of your entries so I can email you if you win. If your email address is on your blogger profile or on your blog that's fine too. If I cannot find your email address, I will mention that when I post the winner of the giveaway, and you'll have 24 hours to email me or another winner will be drawn.
We were sent the Tassimo T20 Brewbot and T Discs free of charge for the sole purpose of this review; no other compensation was received. All opinions expressed are my own.
Subscribe To


Posts


Comments
Blogs to Find Giveaways