Feb 27, 2011
Did you know that an unbelievable 65% of women have curly or wavy hair? You would never know it, because so many curly- and wavy-haired women blow-dry their hair straight, hide it under hats, pull it back with rubber bands, disguise it with weaves and braids, or flatten it with anything they can find. Too many of us are at a loss about how to properly care for our hair. In
Curly Girl: The Handbook
, Lorraine Massey shows how to work with your curls instead of against them.
My Take
This book is a must-have for any woman with wavy or curly hair. First off, you'd have no idea that I have wavy hair because I cover it for religious reasons. But even before then, I was obsessed with having straight hair...because my mom wanted me to have straight hair. She had me get it chemically straightened twice, but even so my hair would curl anyway. I never had the patience to blow dry my hair, but every so often I would straighten it...and then not wash it because I wanted it to stay straight. So basically any pictures of me you'll see me with straight hair, because most of the time pictures were taken for formal occasions, and my mother would say "go straighten your hair first". :-) Want to see? Here are some examples...
On the left is the picture taken at my engagement party, and the one on the right is my senior picture from high school. Both pin straight...
This is a candid shot taken when I was in high school (probably as a senior). This is my hair in its natural form. Gorgeous, isn't it?
My hair doesn't look like that now, mainly because I don't care for it. I let it dry in a pony tail under a snood because no one's going to see it. But wait...someone is going to see it. My husband. And why shouldn't he get to enjoy me in all my curliness?? Well, mainly because until I read this book I had no idea how to take care of curly hair. My daughter Chana has very curly hair that right now has some parts in dreadlocks...because I had no idea on how to treat it. Well, those days are over! With
Curly Girl: The Handbook
, I now know exactly what type of hair I have (Cherub Curls) and what type of hair Chana has (either Corkscrew or Corkicelli...hard to tell when it's so short). And now, I also know how to treat my curls and Chana's curls so that we get neither tangled dreadlocks nor flat, lifeless hair. There are even recipes for homemade cleansers and conditioners to keep our hair at its best, since shampoos with sulfates severely damage hair.
And what about when Chana and I need hair cuts? Well, apparently you never ever want to cut curly hair when it's wet. (That's funny...I've NEVER had a hair stylist cut my hair dry.) If you cut curly hair when it's wet, then you can't cut it properly since you can't see the curls. So I need to make sure we see someone who has experience cutting curly hair and can cut it to make it look its most beautiful. In the book there are tips and instructions on how to do this and on how to maintain your hair. There's also a DVD included which shows step by step exactly how to care for your hair.
The bottom line is this. If you have curly hair, then you must read this book. It's essential to keeping your mane looking and feeling its best.
Cost:
You can buy
Curly Girl: The Handbook
for $9.73 from Amazon.com ($$$)
Overall:
We give
Curly Girl: The Handbook
a
10/10
!
One very lucky reader will
win a copy of Curly Girl: The Handbook
!
Mandatory entry: (if you do not do this, the rest of your entries do not count!)
Comment here telling us about your hair woes.
Additional entries: (Please leave separate comments for each entry. One additional entry per action unless otherwise stated.)
1) Publicly follow this blog on Google Friend Connect or subscribe via RSS feed.
2) Follow
@TheTwinners
on Twitter and comment here with your Twitter screenname.
3) Tweet about this giveaway once per day and comment here each time with the permalink to your tweet for 1 additional entry per tweet. (Please use the following retweet button - click where it says "tweet", not on the number bubble)
4) Become a fan of
The Twinners Reviews & Giveaways
on Facebook.
5)
Follow this blog
on Networked Blogs.
6) Follow my personal blog,
Elana's Musings
.
7) Subscribe to The Twinners emails and comment here after you've confirmed your subscription.
8) Blog about this giveaway, make sure to directly link to this post and comment here with the URL for
5 additional entries
(be sure to leave five separate comments).
9) Add my button to your blog and comment with the URL of your blog for
5 additional entries
(be sure to leave five separate comments).
Make sure you have my updated button or your entries don't count!!
10) Get an unlimited number of additional entries for entering
other The Twinners giveaways
and/or commenting on a non-giveaway post (1 additional entry per CURRENT OPEN giveaway/non-giveaway post, and make sure to leave separate comments for each. Any comments for giveaways that are closed as of 2/27 or non-giveaway posts from before 2/20 WILL BE DELETED.)
11) Vote for this blog by clicking each of the following icons for 1 additional entry per click (a total of 4 additional entries). You can do this once per day, and be sure to comment on all giveaways you're in! Please comment 4 times every day that you click to let me know you clicked for each one.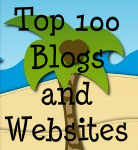 This giveaway will close on
March 13, 2011
at midnight.
The winner will be picked via random.org and will have 48 hours to respond to my email or another winner will be chosen.

Make sure to leave me your email address with at least one of your entries so I can email you if you win. If your email address is on your blogger profile or on your blog that's fine too. If I cannot find your email address, I will mention that when I post the winner of the giveaway, and you'll have 48 hours to email me or another winner will be drawn.
We were sent Curly Girl: The Handbook free of charge for the sole purpose of this review; no other compensation was received. All opinions expressed are my own.
Subscribe To


Posts


Comments
Blogs to Find Giveaways