Mar 30, 2011
This might be TMI, but I am notoriously bad about brushing, flossing and rinsing my teeth. (Although I did get a score of 85 on TheraBreath's free oral health evaluation, which means "good oral health") I need my hubby to constantly remind me to brush, because I become so busy and nuts that by the time I'm ready to roll into bed (at 2am) it's so late and I REALLY don't want to take the 5 minutes to brush, etc. Anyways, I was introduced to a new kind of tooth care called
TheraBreath
, and I may get much better about brushing now!
About TheraBreath
"TheraBreath is a revolutionary premium oral care system created by Doctor Harold Katz at the California Breath Clinics. The exclusive, original formula went on the market in 1994 and has been used by over 1,000,000 people world wide to solve the problems of bad breath and unpleasant mouth taste. In that time, [their] original formula has gone through dozens of refinements, making it the most complete and effective solution to the embarrassing personal problem of halitosis.
Continuing his pioneering research, Dr. Katz expanded on [their] original TheraBreath Toothpaste and Oral Rinse products to address other problem areas in personal care. [They] now manufacture very popular products for teeth whitening, the clearing of tonsil stones, premium periodontal therapy products, specialty chewing gums, and even bad breath treatment systems for pets!"
My Take
I'm really loving my new toothpaste, mouth wash and lozenges! I especially love the mandarin mint flavor of the lozenges. (And since they're only 2 carbs each, I can fit them into my Atkins diet!) One thing that I think is super cool is the fact that you can swallow the mouth wash, and it's completely safe. There's even a benefit to swallowing it because it reaches bacteria that live in your throat beyond the point where you gargle. One of the things I hate about brushing my teeth is the fact that I am nervous about swallowing toothpaste and mouth wash. I end up rinsing out my mouth dozens of times just to make sure it's all gone. But with TheraBreath, I don't have to do this!
The TheraBreath products have really helped stop my bad breath and have encouraged me to take better care of my teeth. I also really like how the products don't contain sugar, and some of them even contain Xylitol (which is a natural zero calorie sweetener that is very good for your teeth).
Cost:
TheraBreath Toothpaste is $10.50 + shipping ($$$$)
TheraBreath Oral Rinse is $10.50 + shipping ($$$$)
TheraBreath Mouth Wetting Lozenges is $13 + shipping ($$$$$)
Overall:
We give TheraBreath a
9/10
!
How would you like to
win 1 tube of TheraBreath toothpaste and 1 bottle of TheraBreath Oral Rinse
?
Mandatory entry: (if you do not do this, the rest of your entries do not count!)
First, you must
like TheraBreath on Facebook
and
follow @TheraBreath Twitter
. Then, comment here with the link to your Facebook page and your Twitter screenname. (If you only have one of these platforms, that is ok. Just comment with whichever platform you have.)
Additional entries: (Please leave separate comments for each entry. One additional entry per action unless otherwise stated.)
1) Publicly follow this blog on Google Friend Connect or subscribe via RSS feed.
2) Follow
@TheTwinners
on Twitter and comment here with your Twitter screenname.
3) Tweet about this giveaway once per day and comment here each time with the permalink to your tweet for 1 additional entry per tweet. (Please use the following retweet button - click where it says "tweet", not on the number bubble)
4) Post on your Facebook wall about the giveaway using the link below (make sure it's linking directly to the giveaway page). Then, comment here with the permalink to your Facebook wall post.
5) Become a fan of
The Twinners Reviews & Giveaways
on Facebook.
6)
Follow this blog
on Networked Blogs.
7) Follow my personal blog,
Elana's Musings
.
8) Subscribe to The Twinners emails and comment here after you've confirmed your subscription.
9) Blog about this giveaway, make sure to directly link to this post and comment here with the URL for
5 additional entries
(be sure to leave five separate comments).
10) Add my button to your blog and comment with the URL of your blog for
5 additional entries
(be sure to leave five separate comments).
Make sure you have my updated button or your entries don't count!!
11) Get an unlimited number of additional entries for entering
other The Twinners giveaways
and/or commenting on a non-giveaway post (1 additional entry per CURRENT OPEN giveaway/non-giveaway post, and make sure to leave separate comments for each. Any comments for giveaways that are closed as of 3/30 or non-giveaway posts from before 3/23 WILL BE DELETED.)
12) Vote for this blog by clicking each of the following icons for 1 additional entry per click (a total of 4 additional entries). You can do this once per day, and be sure to comment on all giveaways you're in! Please comment 4 times every day that you click to let me know you clicked for each one.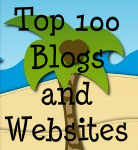 This giveaway will close on
April 13, 2011
at midnight.
You must live in the US to enter. The winner will be picked via random.org and will have 48 hours to respond to my email or another winner will be chosen.

Make sure to leave me your email address with at least one of your entries so I can email you if you win. If your email address is on your blogger profile or on your blog that's fine too. If I cannot find your email address, I will mention that when I post the winner of the giveaway, and you'll have 48 hours to email me or another winner will be drawn.
We were sent a tube of toothpaste, a bottle of mouth wash and a box of lozenges free of charge for the sole purpose of this review; no other compensation was received. All opinions expressed are my own.

This is a MamaBuzz review. The product was provided by TheraBreath for this review."
Subscribe To


Posts


Comments
Blogs to Find Giveaways